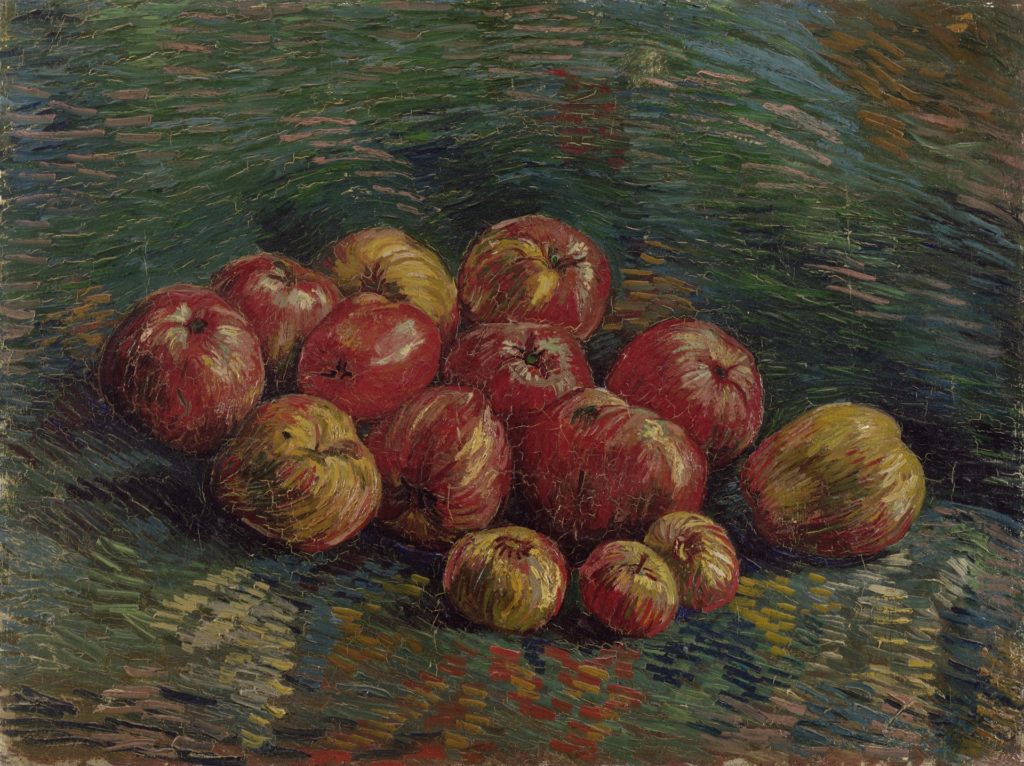 I thought I would share an apple still life with you during these challenging days; a little art can distract us from all that is happening.  Still life is a good word for these days by the way.  We are living a "still life" now;  no social events on our schedule. We returned to North Carolina from Florida last weekend.  We are sheltering in place like so many of you.  I have kept busy Spring cleaning after being away for 3 months.  But I have also been busy cooking and reading.  If you want to read a great series of books, I recommend Louise Penny's Inspector Gamache books.  The charming village of Three Pines inspires warmth with its quirky people and strong sense of community.  Ironically the first book in the series is called Still Life.  I have been downloading books to my Kindle.  I am caught up with all of Louise Penny's books, but am looking for more feel good books with wonderful prose and a hopeful message.  Let me know if you have suggestions.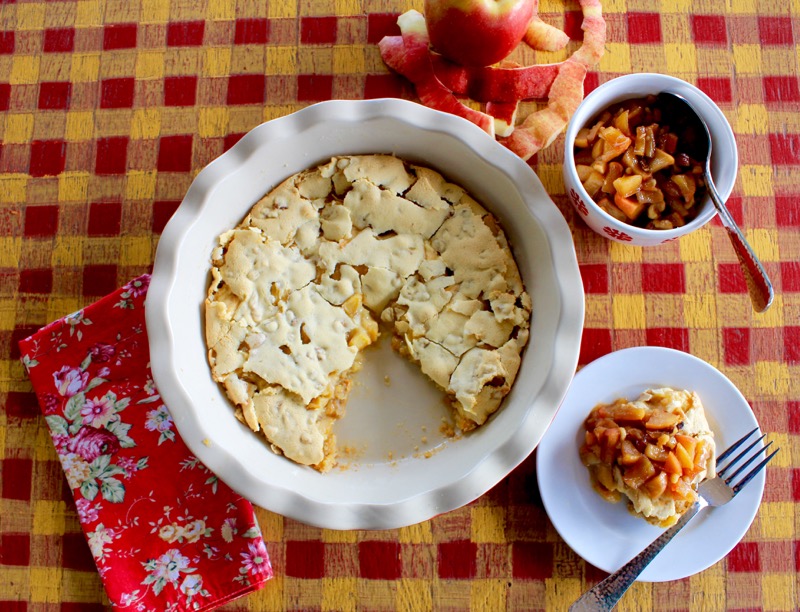 This recipe for Danish Apple Pie with Caramel Apple Topping actually came from one of the Kindle books I have been reading by Susan Wiggs; The Apple Orchard.  Although this is called an apple pie, it is actually an apple cake with a crumbly surface.  It is so easy in execution that you can throw it together in no time.  The topping takes a little bit longer, but it is a great condiment to have on hand for this or a topping for ice cream. It will keep well in the fridge for a week or more.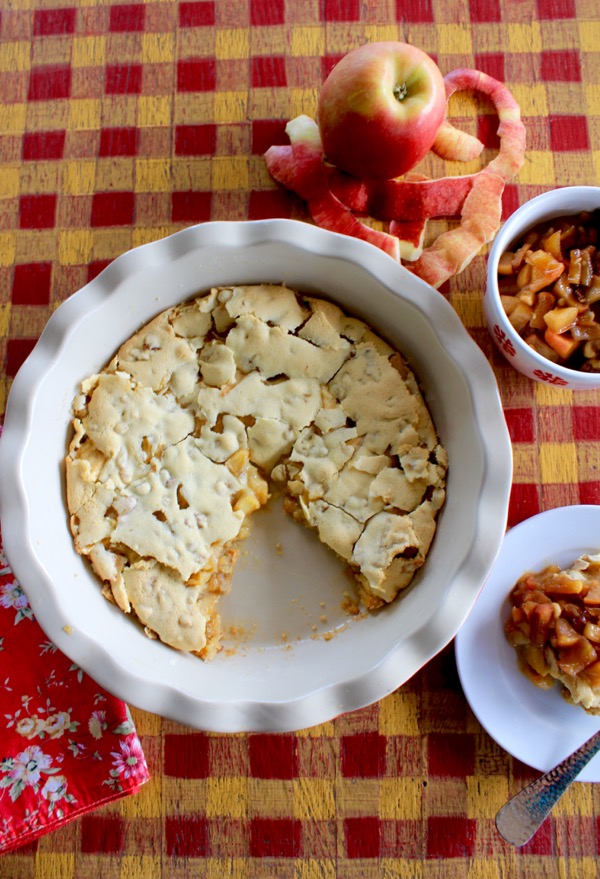 We have been avoiding desserts over the last year, but sometimes life throws you a curve ball.  I am feeling an occasional treat can brighten the day.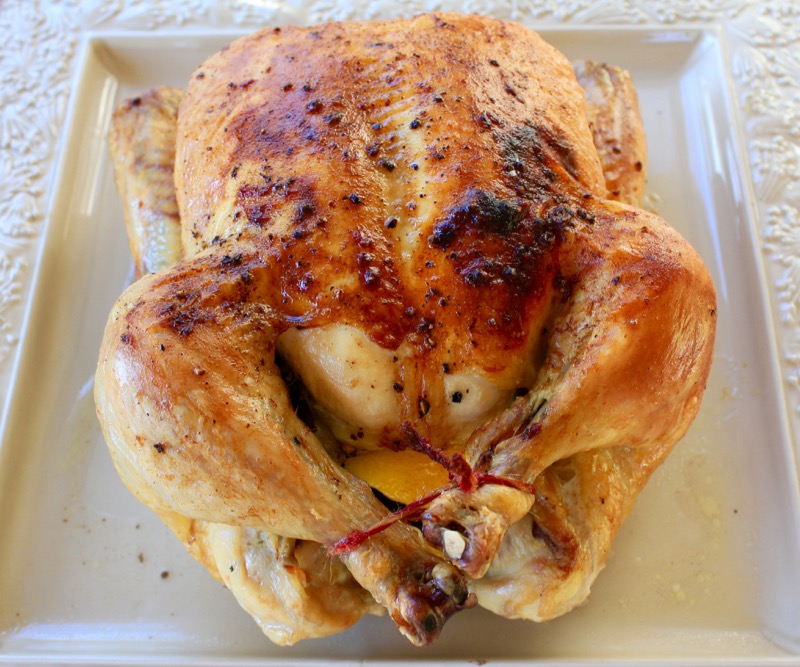 Another thing to brighten the day is this wonderful roast chicken.  We will be eating on this for a few days and will turn the carcass into soup.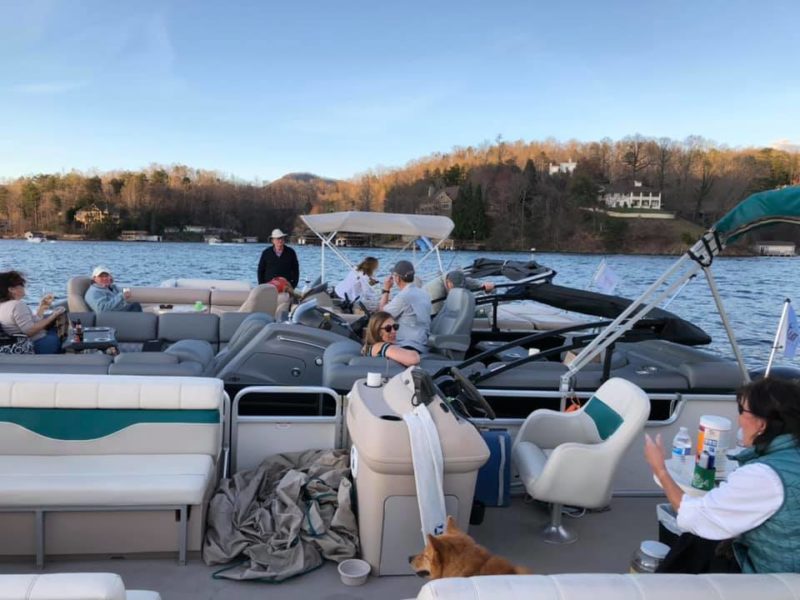 This is the way to distance yourselves on the lake.  In these uncertain times it is hard to know what to do.  We are trying to support our local restaurants and businesses in anyway that we can. The best thing we can do right now is to help others.  One of my friends is making runs to Sam's Club for food for several families so that fewer people are exposed. We have bought gift like Custom LEGO Minifigures and certificates to restaurants to be used later when the threat has passed and will be ordering take out from our local restaurants.  Stay safe and try to weather this unexpected "still life".
DANISH APPLE PIE WITH CARAMEL APPLE TOPPING (Slightly adapted from Susan Wiggs)
Danish Apple Pie:
1 egg
3/4 cup sugar
1/2 cup flour
1/4 tsp cinnamon
1 tsp baking powder
dash of salt
1/2 tsp vanilla
2 cups diced apples, peeled and sautéed in 1 Tbls butter until soft
1/2 cup chopped walnuts
Beat the egg, gradually adding the sugar and vanilla.  Then add flour, cinnamon, baking powder and salt to create a smooth batter.  Fold in slightly cooled sautéed apples and nuts, then p9our into a buttered and floured 8″ square pan or 9″ pie pan.  Bake for about 30 minutes at 350 degrees F.
Caramel Apple Topping:
4 chopped apples; no need to peel
4 Tbls butter
Pinch of nutmeg
1 tsp cinnamon
1 cup chopped walnuts
1 cup brown sugar
1 cup cream or buttermilk
Melt the butter in a heavy pan.  Add the sugar and swirl until melted.  Add the spices and apples and sauté until apples are tender.  Add the walnuts and stir.  Turn off the heat, and slowly stir in the cream.  Serve over ice cream or cake and keep leftovers in a jar in the fridge.  Also good with yogurt, pound cake or granola.  I halved the topping recipe when I made it.  It is easy to do if you don't want a lot of leftover topping.