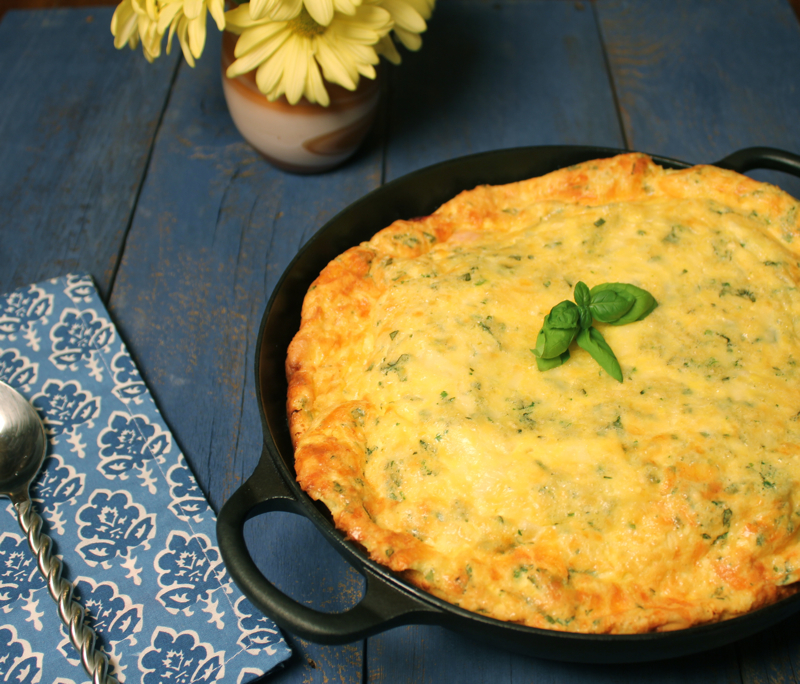 This is an easy breakfast dish and very impressive when it comes out of the oven. Photographing it is another story as it deflates rather quickly. But, when cut into and served, it is creamy and luscious. I love the texture of the eggs and the bits of ham and herbs.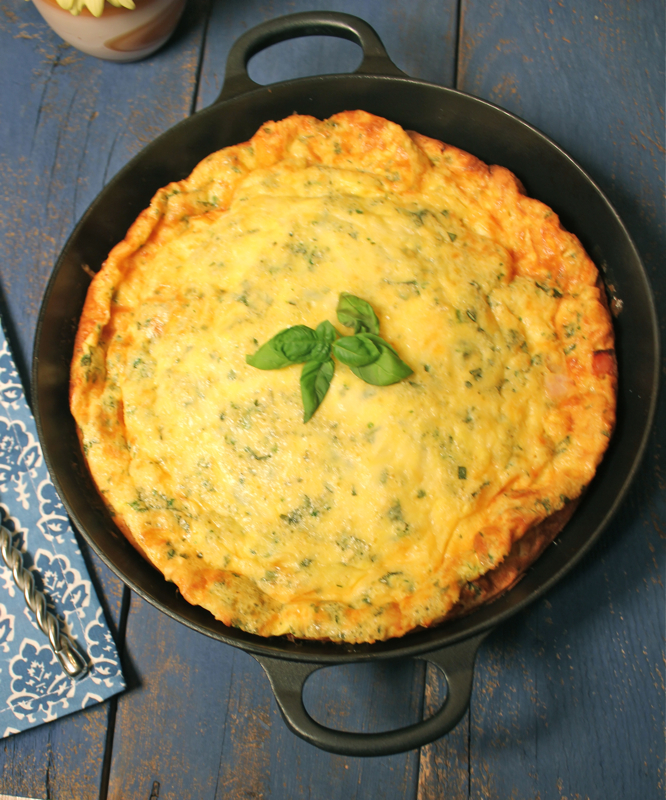 I have so much basil this year that I am putting it in everything. It holds its own with eggs. But you could use other herbs. This souffle is one of those dishes that is easily adaptable. Substitute sausage or cooked vegetables for the Canadian bacon, parsley or tarragon for the basil, or cheddar cheese for the Gruyere topping. It doesn't matter. The magic still happens and it comes out of the oven puffy and golden. I liked this so much that I made it two Sundays in a row.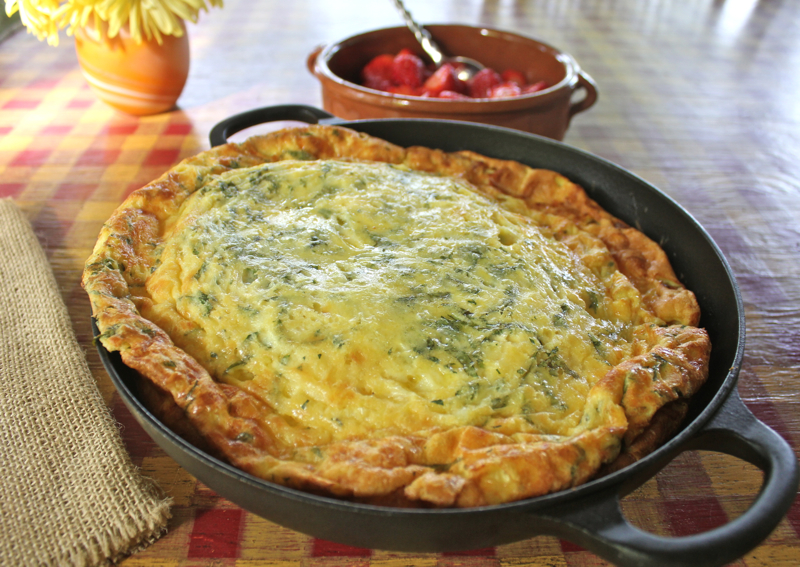 This time I used a combination of fresh tarragon and basil. David wants to try it with sausage and cheddar next time. But I am also thinking about that leftover zucchini and corn. I am sure all of you could come up with some wonderful combinations. This is a keeper.
SOUFFLEED OMELET WITH CANADIAN BACON AND GRUYERE CHEESE (Adapted from Gourmet)
6 ounces sliced Canadian bacon, cut into bite-size pieces
2 tablespoons unsalted butter
1 cup heavy cream or 1/2 and 1/2
3 tablespoons flour
8 large eggs, beaten lightly
1/3 cup minced fresh basil
1/2 teaspoon salt
3 ounces freshly grated Gruyere cheese
In a flameproof 1 1/2 quart baking dish cook the bacon in the butter over moderately low heat for 5 minutes, or until it is golden, stir the mixture to coat the sides of the dish with the butter, and remove it from the heat. In a bowl whisk together the cream the flour, the eggs, the basil and the salt and pour the mixture into the dish. Sprinkle the mixture with the Gruyere cheese and bake it in a preheated 450 degree oven for 15 to 20 minutes, or until the omelet is puffed and golden. Serves 4 to 6.