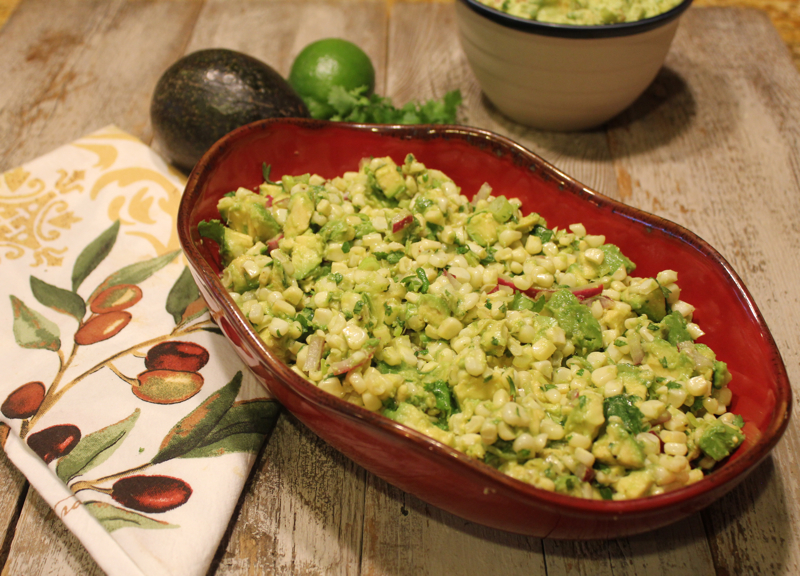 I have been missing in action for a while I know.  The family is here for a two week visit and we have been spending our time on the water, at the park and activities in Asheville.  We have been doing a lot of cooking but I have been too distracted to take pictures.  Last night my DIL Kristen made a Southwestern feast with chicken and bean tacos, guacamole, Mexican rice and this warm avocado and corn salad.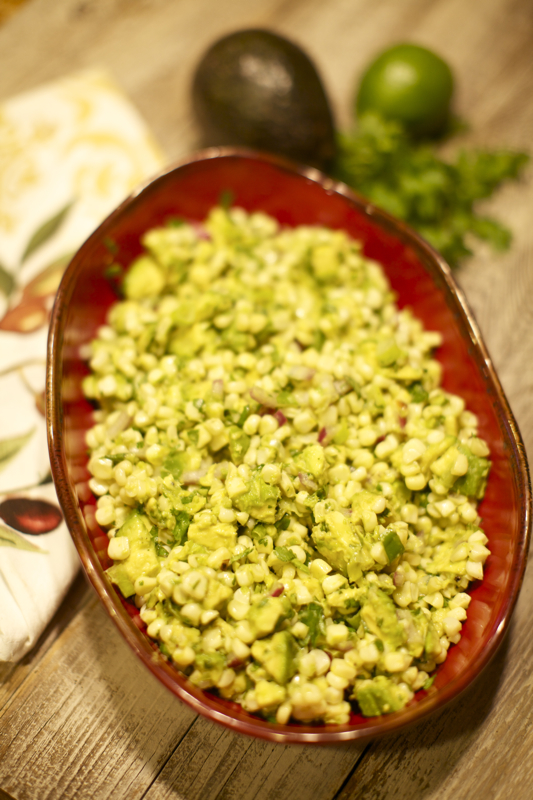 Friends of our kids are here with their three children for a few days.  Christobal is a well known wedding photographer and took the above picture for me.  We were working with incandescent lighting but his impressive camera compensated well.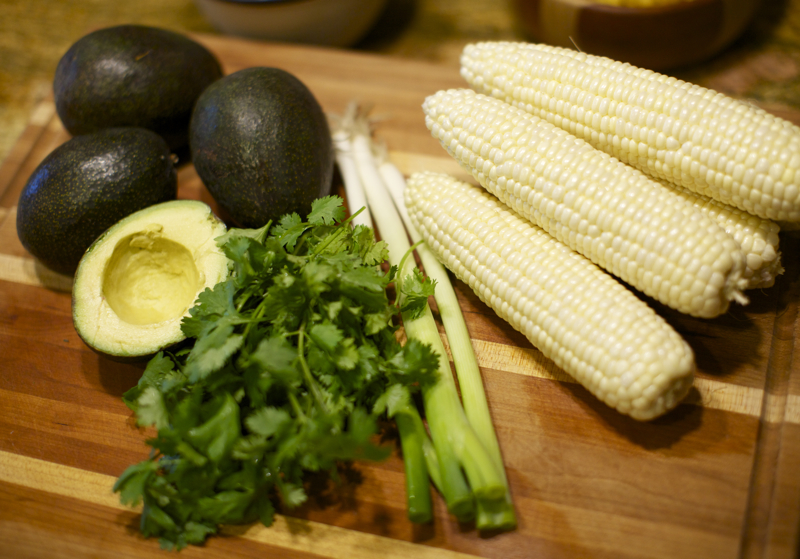 Kristen used fresh sweet corn, ripe avocados, green onions and cilantro in this refreshing warm salad.  It was delicious with the tacos.  I am entering this salad in the Food 52 avocado recipe contest that is going on right now.  You may want to go to their site for some very interesting avocado recipes.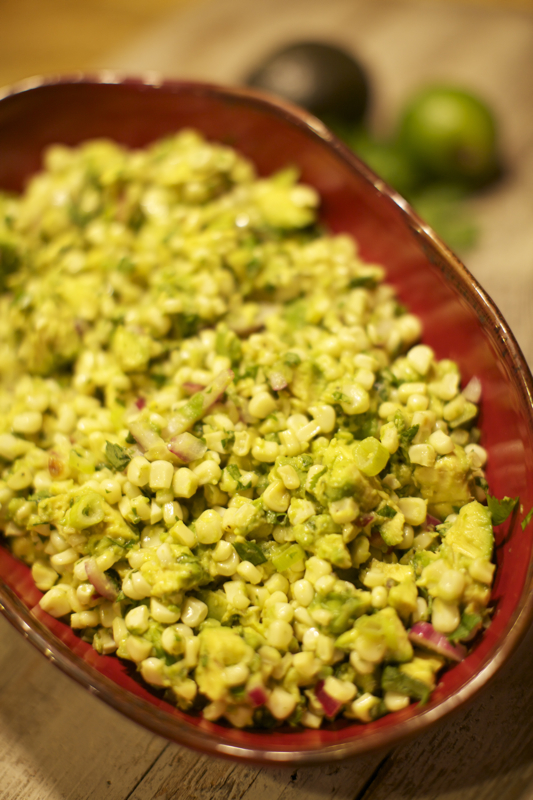 Enjoy!
WARM AVOCADO AND CORN SALAD
5 ears of corn, kernels removed from cob
3 to 4 green onions, chopped, white and green parts separated
3 tablespoons chopped cilantro
1 tablespoon butter
1 tablespoon olive oil
Salt and pepper to taste
Juice of 1 lime
2 large avocados, cubed
Optional additions; 4 slices bacon, cooked and crumbled, smoked paprika, or pickled red onions
Heat butter and olive oil in skillet.  Add corn kernels and white parts of the green onions and cook for about 7 minutes.  Add cilantro and salt and pepper to taste.  Add the juice of the lime and remove from heat.  Add the cubed avocados.  Transfer to a serving bowl, sprinkle with the green parts of the green onion and serve.  This is especially good with the addition of crumbled crisp bacon.