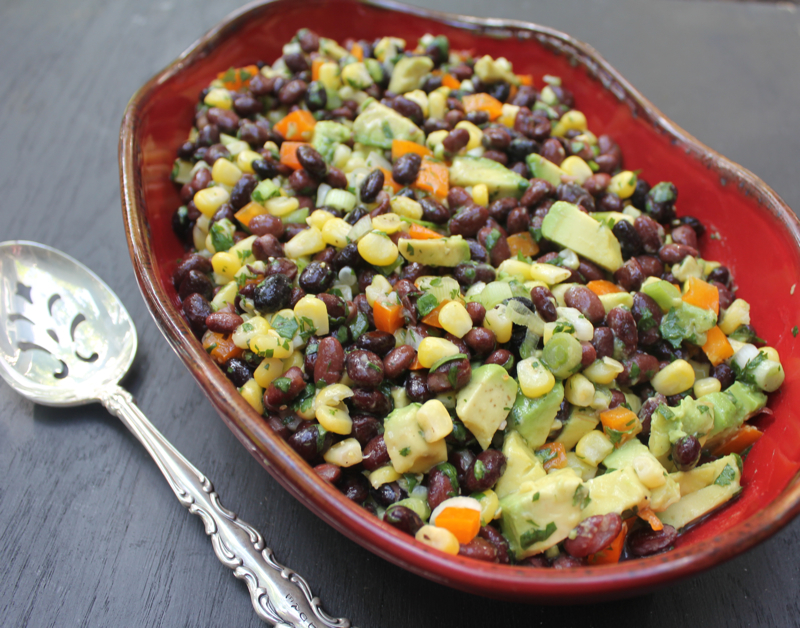 With the 4th of July approaching, I am experimenting with various salads to be served with grilled meat.  I love this recipe for it's simplicity and fresh summer flavors.  We usually host the family for the Labor Day Weekend, but this year everyone is coming for the Independence Day Weekend.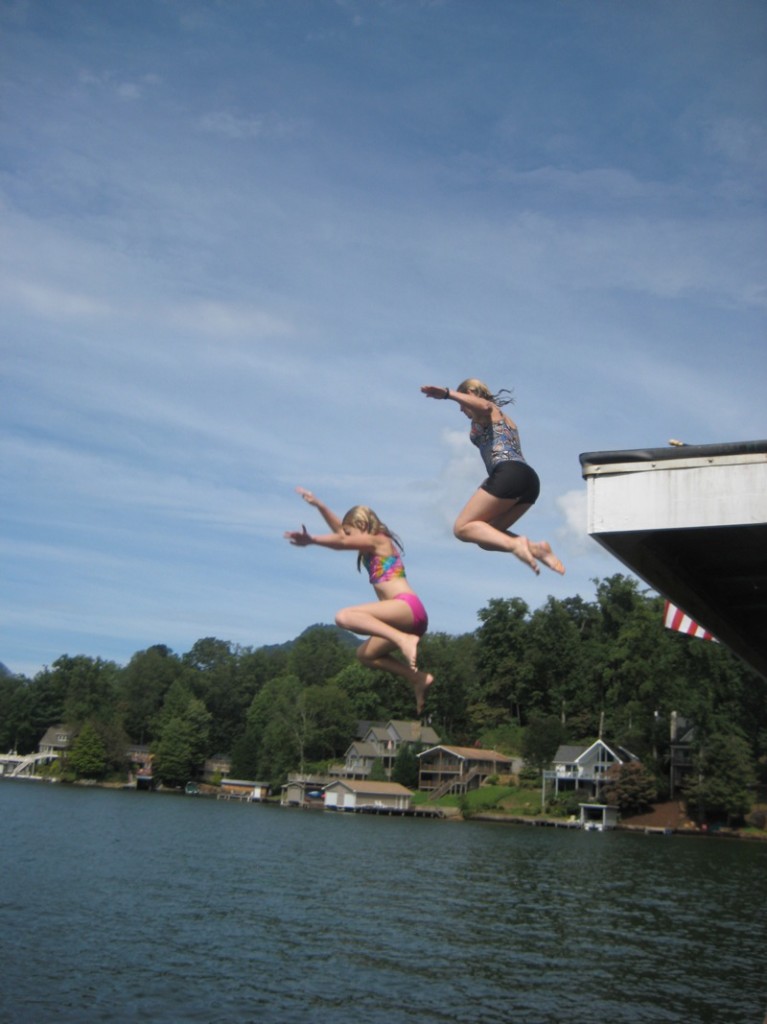 There is nothing we enjoy more than watching the lakeside activities of the family.  A few of the younger children have yet to summon enough courage to jump from the top of the boathouse.  Perhaps this will be the year.  It is a rite of passage.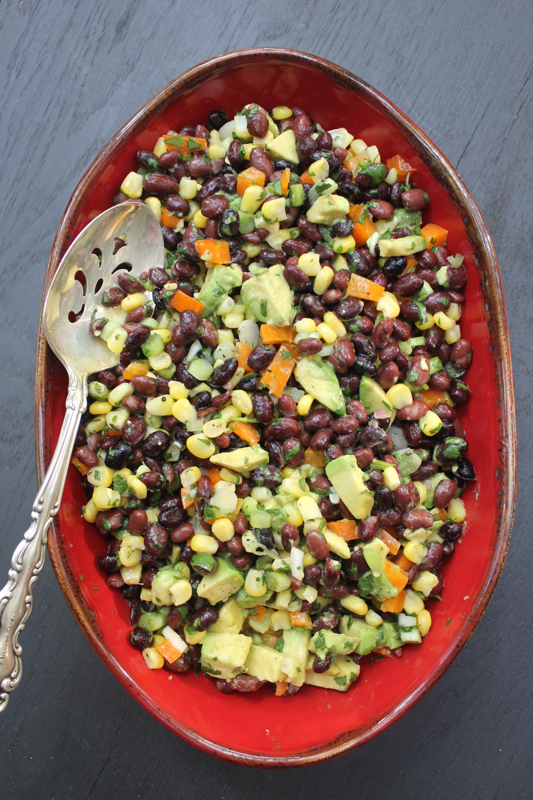 I love this black bean and corn salad because it easy to pull together.  It uses canned black beans and frozen corn kernels, although fresh corn would be perfect with it.  It has a lime and cilantro vinaigrette.  It can be made ahead of time, but I would suggest that you add the avocado at the last minute.  It will be perfect with grilled hamburgers and hot dogs.
BLACK BEAN AND CORN SALAD ( Food Network Magazine )
1/4 Cup Olive Oil
2 teaspoons honey
3 limes, juiced
2 15 oz. cans black beans, rinsed
1 cup corn kernels
1 diced red or orange bell pepper
1 bunch of scallions, chopped
1/2 cup cilantro
Salt and pepper to taste
1 diced avocado
Whisk together the oil, honey and lime juice.  Toss with the remaining ingredients except avocado.  When ready to serve, peel and dice the avocado and add to the salad.  Toss to combine.