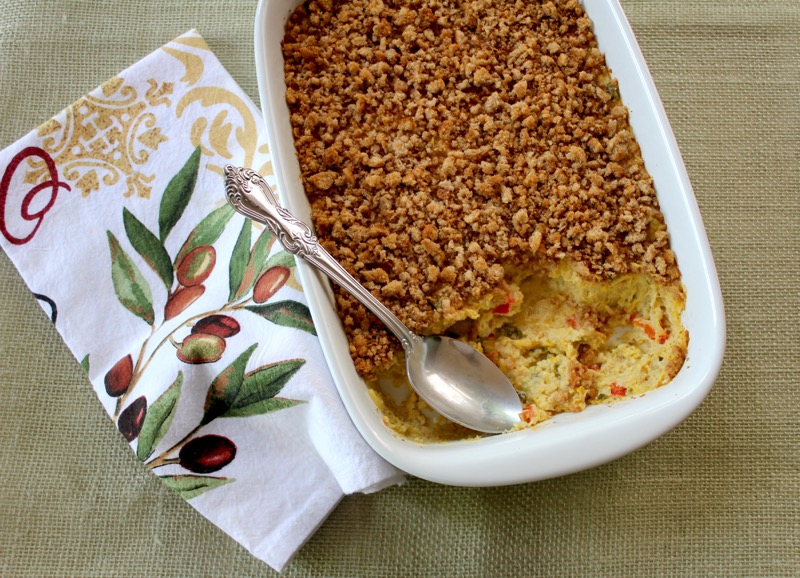 I remember when we had a garden and had to deal with the prolific profusion of yellow squash and zucchini.  Our lake house is too shady to support a garden these days, so I have to rely on friends, the Farmers' Markets and the Supermarket for my squash.  You can never have too many summer squash recipes.  This one, that I adapted from The New York Times, is a winner.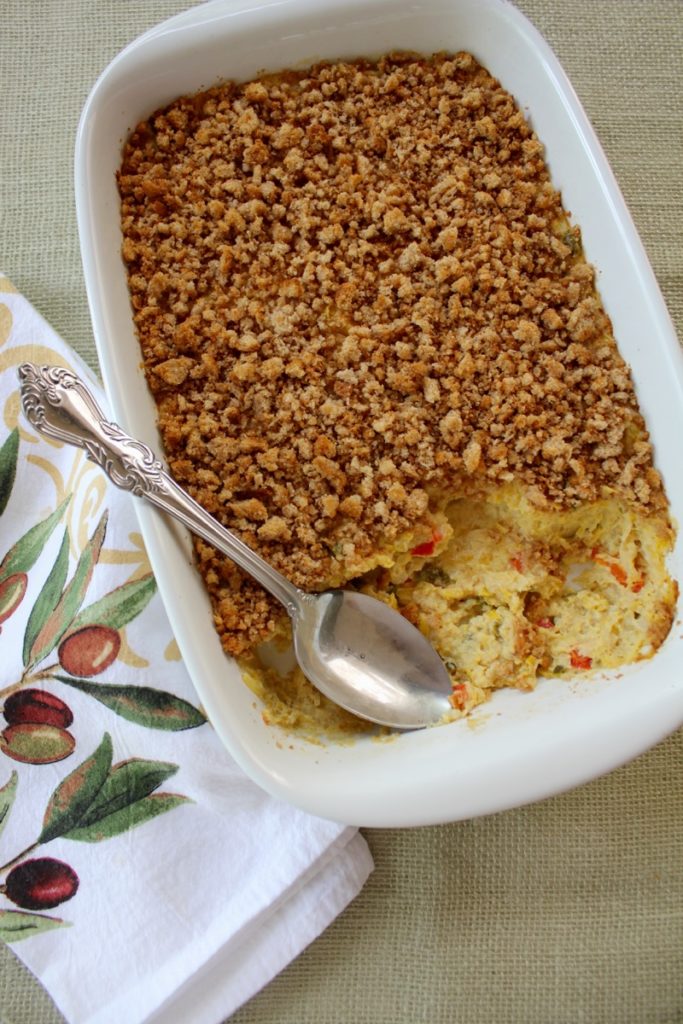 The cooked and pureed yellow squash is combined with cheese and minced peppers, onions and flavoring and cooked in a custard of eggs and cream topped with buttered bread crumbs.  It makes a casserole that everyone will love.  It was easy to photograph too.  Photography has become important to me, although I've always had an interest.  I just found this early picture of myself and my Mom.  I was very proud of my new Brownie camera.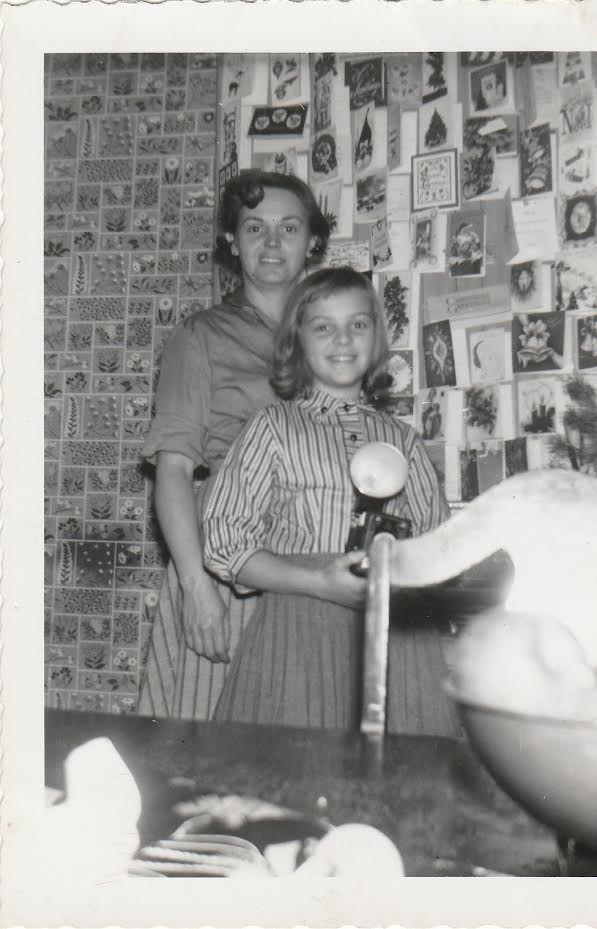 The intrepid girl photographer.  What memories this brings back.
Enjoy this summer squash casserole.  Your harvest will thank you for not wasting all of that bounty.
SUMMER SQUASH CASSEROLE ( The New York Times)
2

pounds yellow summer squash

7

tablespoons butter

1

large onion, chopped

1

large clove garlic, chopped

½

red bell pepper, chopped

½

green bell pepper, chopped

1

jalapeño pepper, seeded and chopped (optional)

4

slices plain white bread, toasted

24

Ritz crackers, crumbed in food processor

½

pound sharp cheddar cheese, grated

4

large eggs, beaten

½

cup heavy whipping cream

1

teaspoon sugar

1

teaspoon salt

¼

teaspoon cayenne pepper
Heat the oven to 350 degrees. Butter a 2 1/2-quart baking dish. Cut the squash into 1/2-inch-thick slices. Cook in boiling, salted water until tender, about 10 minutes. Drain. Purée in a food processor.
Melt 6 tablespoons of the butter over medium heat. Add the onion, garlic and peppers and cook until just tender. Meanwhile, crumb the toast in a food processor, melt remaining butter and toss together.
Mix the squash purée, onions, peppers, garlic, cracker crumbs and cheese. Stir in the eggs, cream, sugar and seasonings. Blend well. Pour into the baking dish. Top with bread crumbs and bake until browned, about 40 minutes.