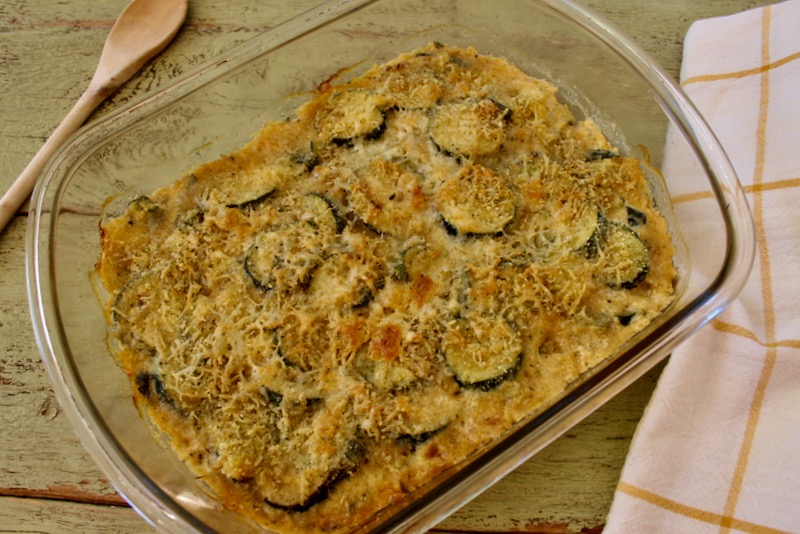 Any dish with Provençal in the title stirs memories for me of sunny hill towns with French blue shuttered homes, lavender fields, and beach towns on the Mediterranean Sea. Vegetable gratins are a speciality of Provençal cookery. One of the first American ex-pats to embrace living and cooking in Provence was Richard Olney. In his 1974 book Simple French Food, he included many zucchini recipes and several gratins.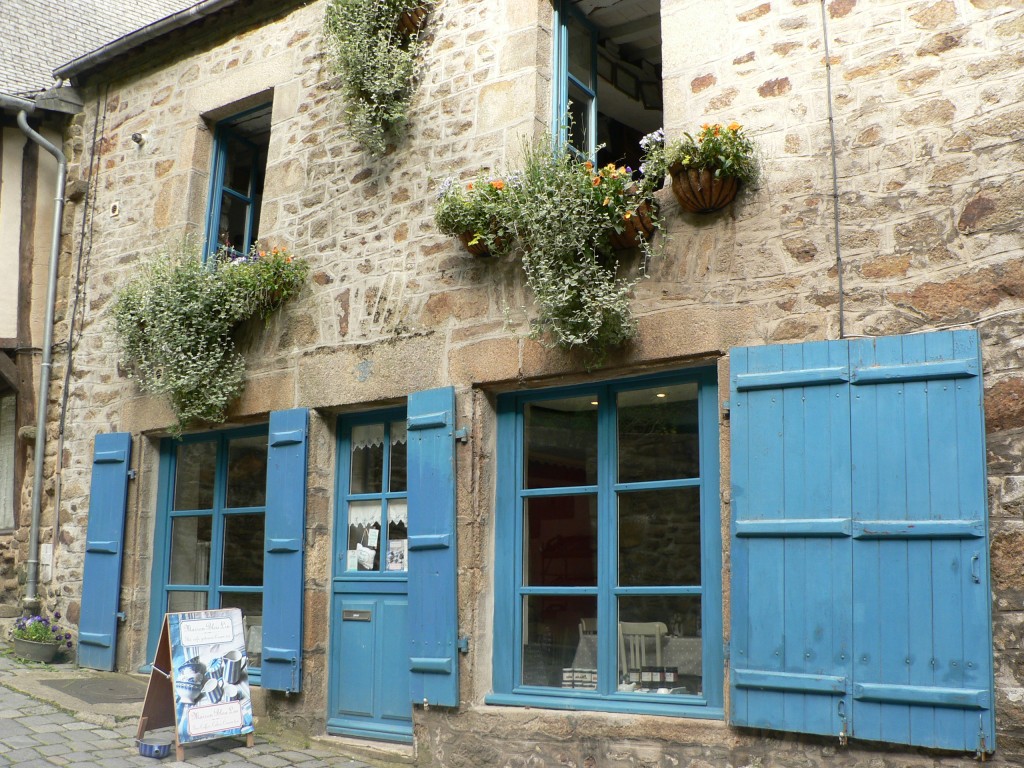 The recipe I am including today came from Ina Garten but it was inspired by Richard Olney. According to Ina, "Richard Olney was a curmudgeonly but extraordinary cook who wrote about Provençal cooking at the same time Julia Child was teaching Americans how to make classic French dishes."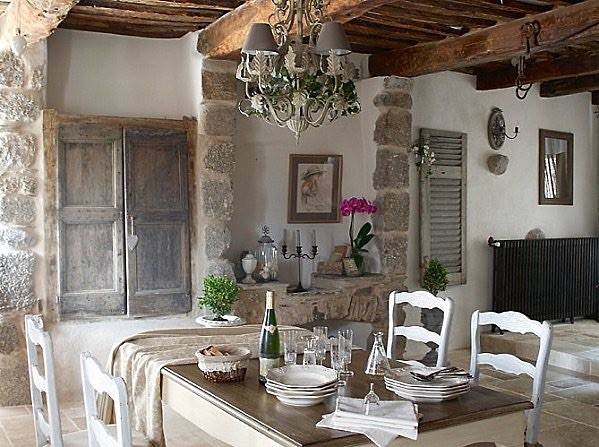 I would love to be at a table in Provence enjoying this special gratin, but since I can't be there, I will enjoy it here at home.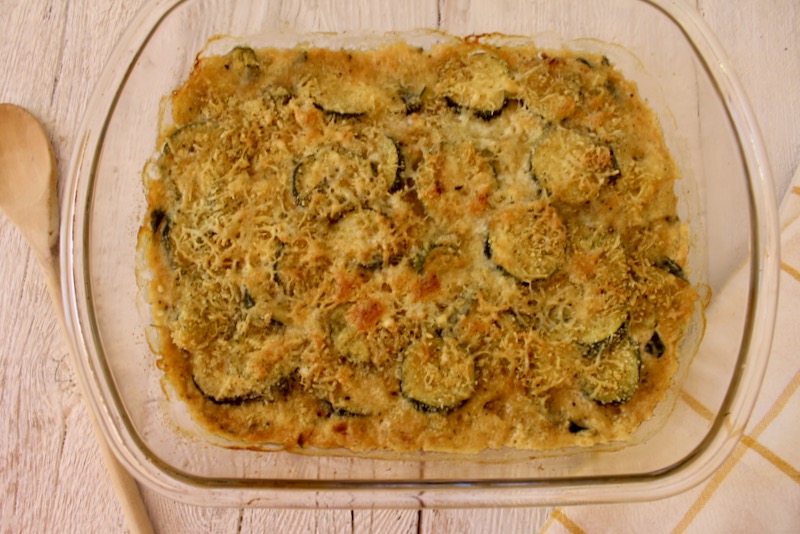 I didn't expect how complex the flavors would be in this dish. I consider zucchini to be quite bland, but Ina has a way of bringing out flavor that is amazing. This Provençal Zucchini Gratin was delicious.
Provençal Zucchini Gratin
5 tablespoons unsalted butter, divided, plus extra for the dish
1 large yellow onion, halved and sliced crosswise
2½ pounds small zucchini, sliced ½ inch thick crosswise
Kosher salt and freshly ground black pepper
1 tablespoon all-purpose flour
1 cup half-and-half
2 teaspoons minced fresh thyme leaves
¼ teaspoon ground nutmeg
¾ cup ground fresh bread crumbs from a boule, crusts removed – I used a good sourdough bread to make the crumbs.
¾ cup grated Gruyère cheese (2 ounces)
Preheat the oven to 425 degrees. Butter an 8 × 10-inch oval gratin dish.
In a medium (10 to 11-inch) pot or Dutch oven, heat 3 tablespoons of the butter over medium-low heat. Add the onion and cook for 10 to 15 minutes, stirring occasionally, until tender but not browned. Add the zucchini and 2 teaspoons salt, cover, and cook for 15 minutes. Uncover and cook, stirring occasionally, for another 10 minutes, until the zucchini is tender but not falling apart.
Sprinkle the zucchini mixture with the flour and stir gently. Raise the heat to medium-high and slowly add the half-and-half, allowing each addition to come to a boil while you're adding it. Off the heat, stir in the thyme, nutmeg, 1 teaspoon salt, and ½ teaspoon pepper.
Spoon the mixture into the prepared dish and lightly flatten the top. Combine the bread crumbs and Gruyère in a small bowl and sprinkle on top. Cut the remaining 2 tablespoons of butter in small dice and sprinkle on top. Bake for 20 minutes, until the top is browned and the gratin is bubbly.
Allow to sit for 10 minutes and serve hot or warm.