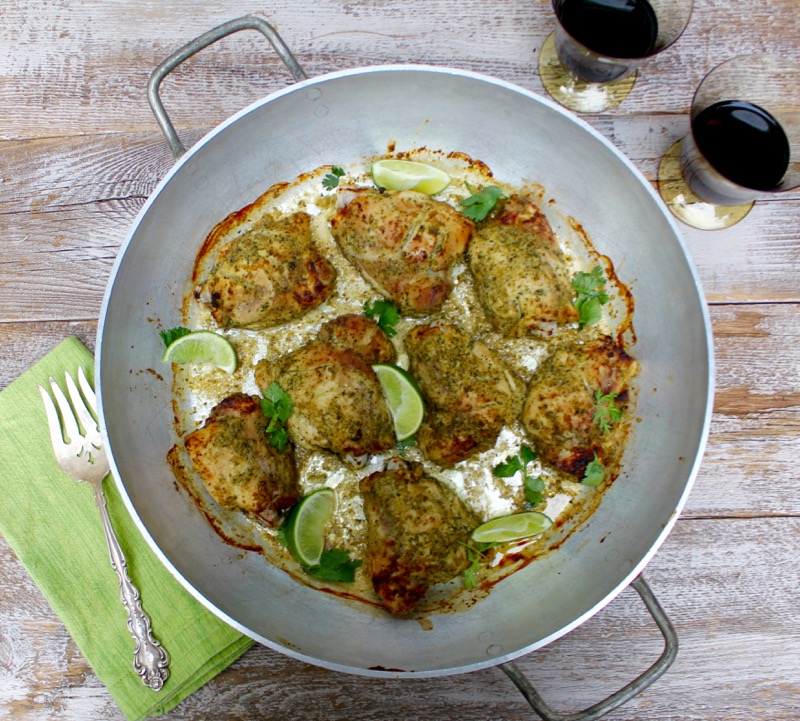 If you are looking for a flavorful picnic chicken, this is the one for you.  Because of the long marination in spices, garlic and ginger, it is delicious even at room temperature. I would happily put this chicken in a container and carry it to a picnic spot overlooking a mountain view or a babbling stream.  In my perfect picnic spot I would serve it with the following.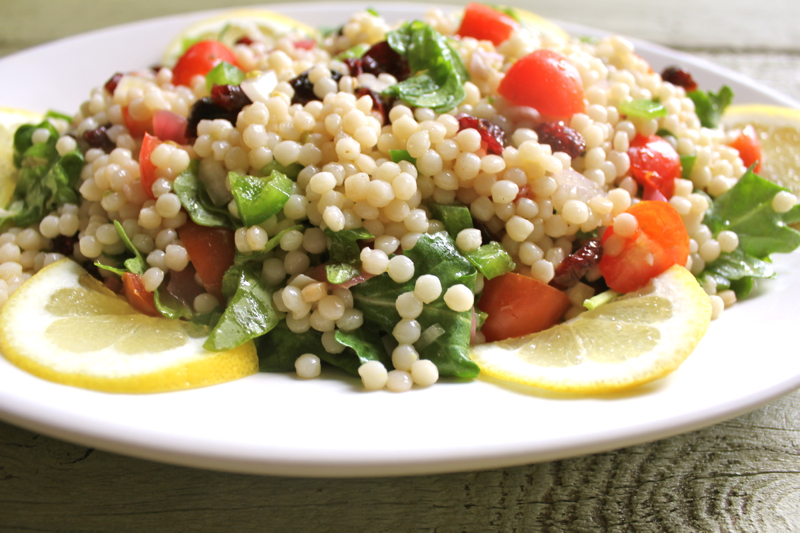 Israeli Couscous and Arugula Salad.  It is bright.  It is piquant and it is light.  You can find the recipe here.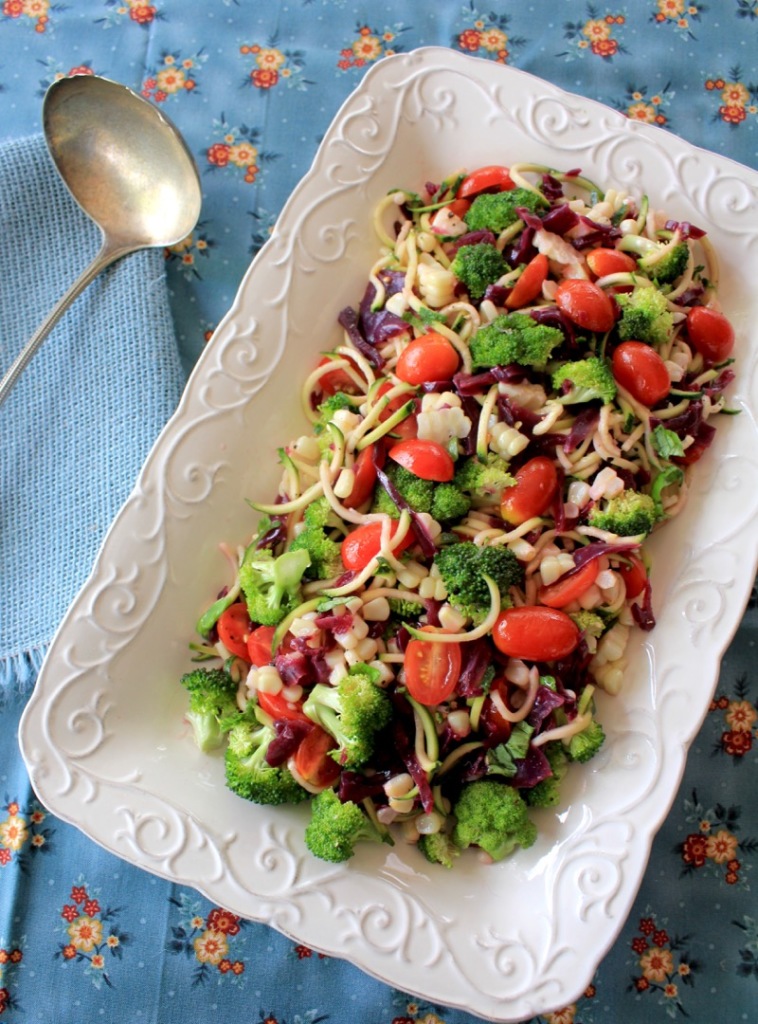 One of my new favorite salads is this Zoodle vegie salad.  It is perfect for a picnic.   Here is the recipe.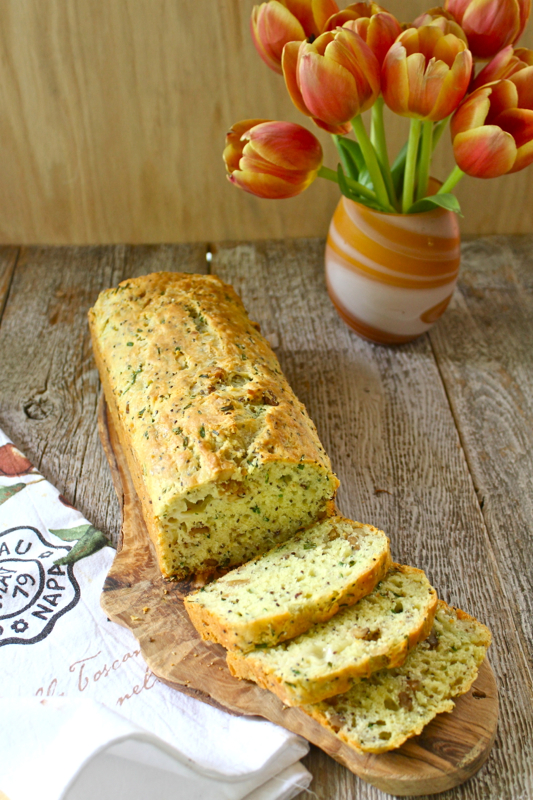 All picnics require bread.  This wonderful cheese and chive bread from Dorie Greenspan is perfect.  It is one of my favorites.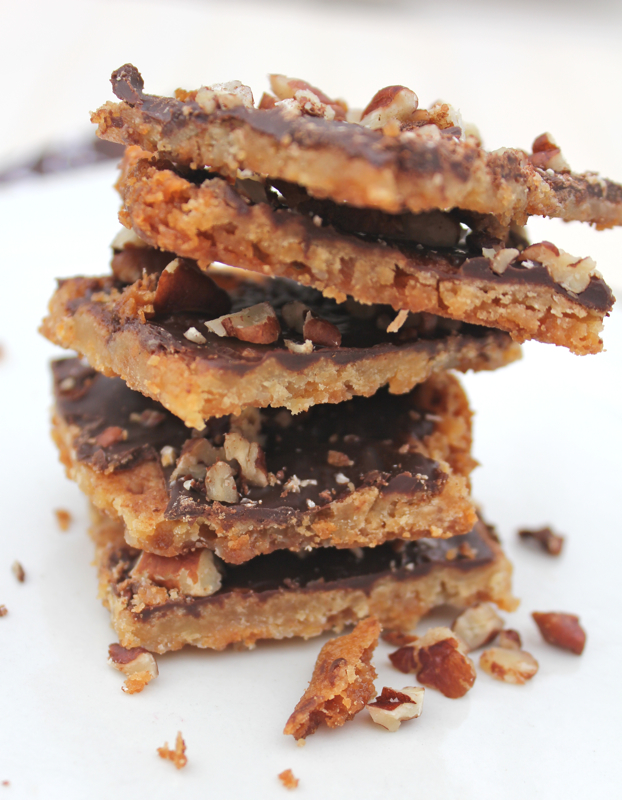 My Chocolate Pecan Shortbread Bars are fast and easy.  You can make them even better with good quality chocolate.  I even make and freeze these to have on hand for impromptu get togethers.  Recipe here.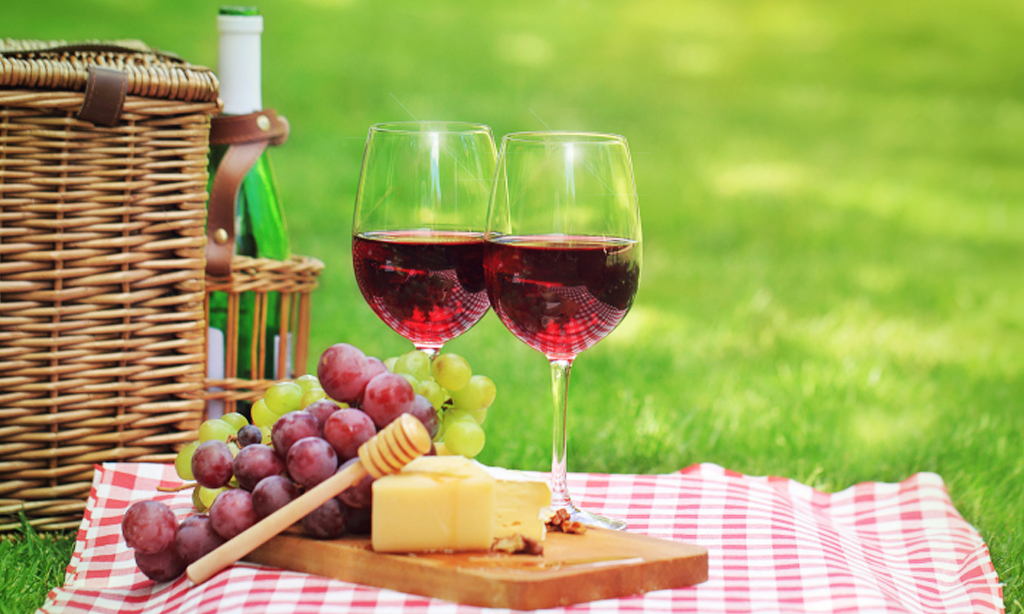 Add some fruit, cheese and wine for a perfect picnic.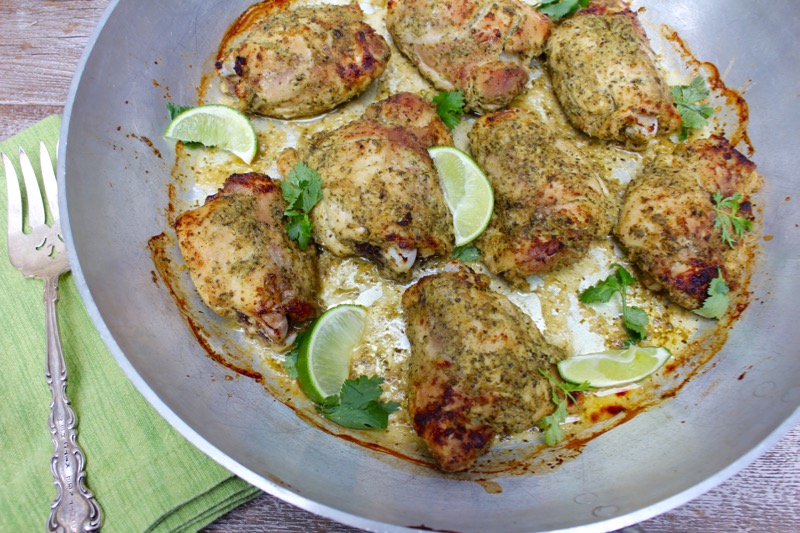 The fiery jalapeno and ginger spiked marinade assures that this chicken will have lots of flavor when it is served cold or at room temperature.  Although the recipe calls for roasting in the oven, it would also be great on the grill.  Try it for your next picnic or cookout.
TANDOORI-STYLE CHICKEN
½

cup plain yogurt

¼

cup fresh cilantro leaves

2

tablespoons freshly squeezed lime juice

1

tablespoon ground cumin

1

teaspoon kosher salt

1

teaspoon ground coriander

½

teaspoon freshly ground black pepper

¼

teaspoon ground cardamom

⅛

teaspoon cayenne pepper

1

small onion, peeled and cut into chunks

1

jalapeño, stemmed, and seeded if desired

1

inch-long piece gingerroot, peeled and sliced into coins

2

garlic cloves, peeled

4

pounds skinless chicken drumsticks and thighs, rinsed and patted dry

Vegetable oil, for brushing

Lime wedges, for garnish
For marinade, combine all ingredients except for chicken, oil and lime wedges in a food processor and purée until smooth.
With a sharp knife, make several incisions on each chicken piece to help marinade penetrate meat. Transfer chicken to a large glass or ceramic baking dish and pour in marinade, turning chicken pieces to coat. Cover dish with plastic wrap and transfer to refrigerator for at least 4 hours or overnight.
Preheat oven to 450 degrees. Remove chicken pieces from marinade. Transfer chicken to a roasting pan and drizzle with vegetable oil. Roast, basting occasionally, until juices run clear and meat is just cooked through, about 25 minutes. Let cool completely, then wrap and refrigerate. Bring to room temperature for at least 1 hour before serving. Serve with lime wedges.