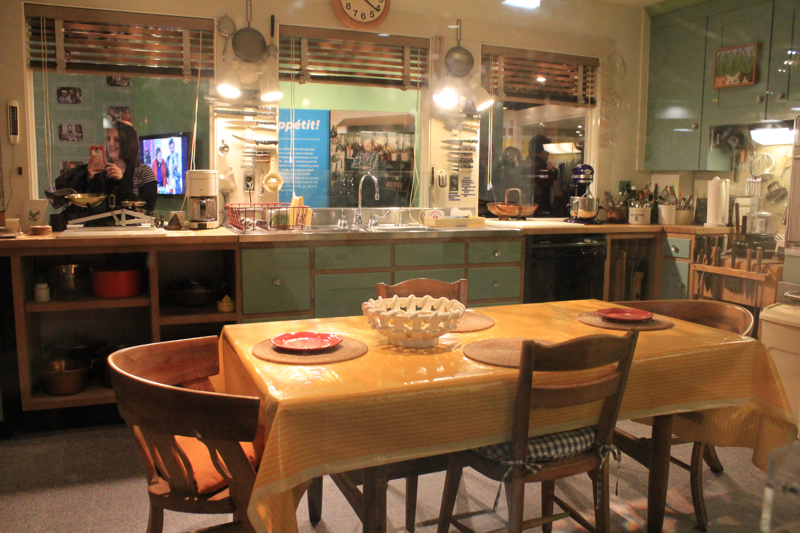 We are in Washington DC visiting with good friends Darla (My DIL's Mom) and Dave.  We would not normally go to our nation's capital in the middle of a brutal winter, but Dave and Darla had tickets for all of us to see David Crosby in concert at Wolf Trap.  The day we arrived it was announced that David Crosby had to cancel his concert due to illness.  In spite of that, we are glad that we came.  We always have fun in DC.  Of course, I had to return to the American History Museum to see Julia Child's Kitchen again.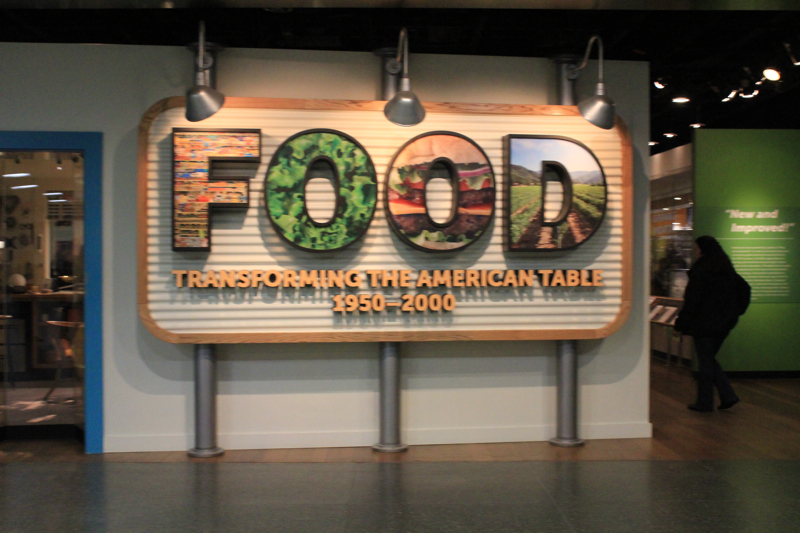 Her kitchen has been moved to a permanent exhibition of the history of food in America from 1950 through 2000.  There have been great changes in our relationship to food over those 50 years.  It explores the new technologies, the people behind the changes and how we relate to the food that we consume.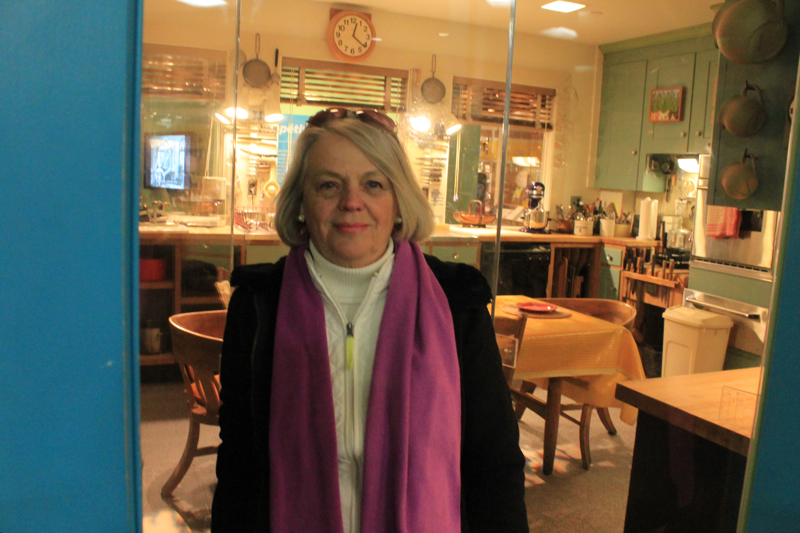 But the heart of the exhibit is still Julia Child's kitchen.  I love Julia Child.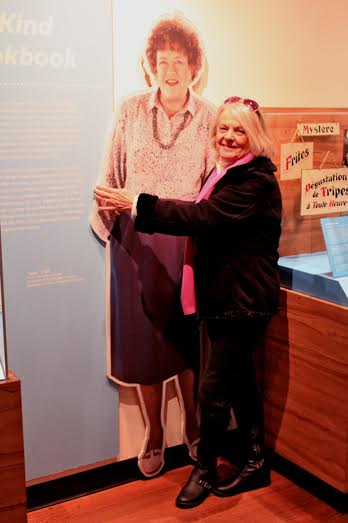 We also love the restaurants in Washington.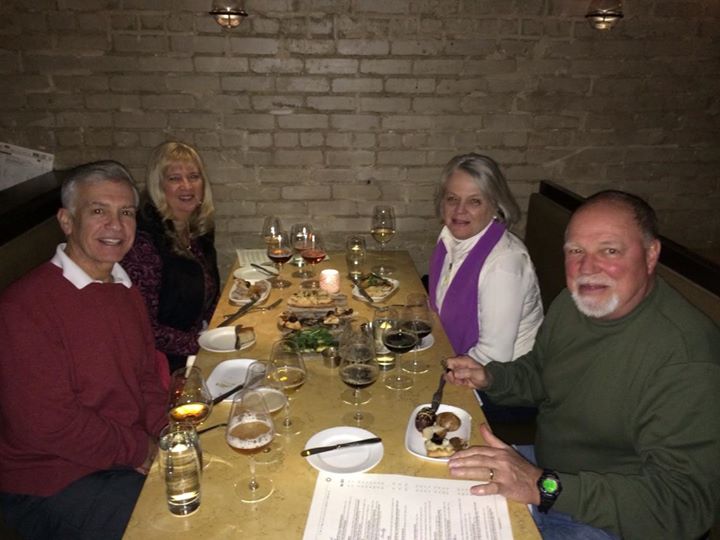 Friday night we ate at Birch and Barley.  It was recommended to us by Darla's Son David (do you notice a pattern in names here?), who was a chef in DC for a time. It is a brew pub with hundreds of beers on tap.  But it is also known for its innovative food.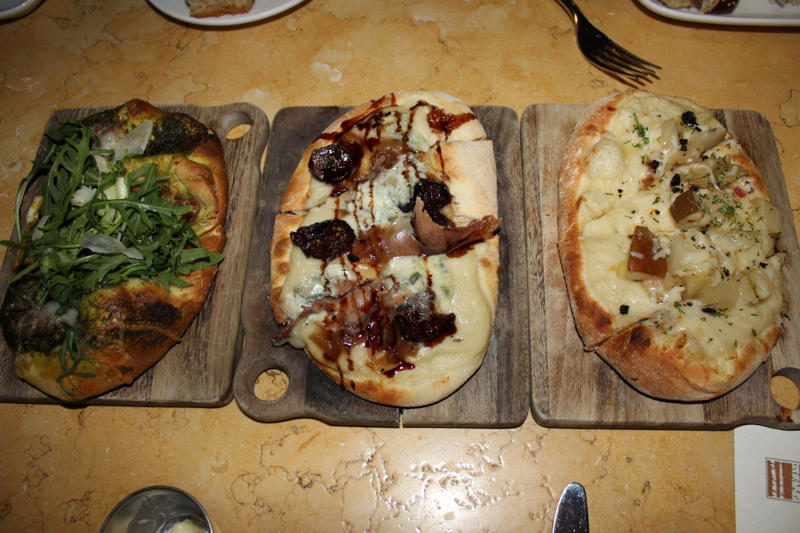 We sampled three of the flatbreads on the menu.  From left to right, cotechino sausage flatbread with Asiago cheese, walnut pesto, preserved lemon and arugula, next is Fig and prosciutto flatbread with gorgonzola cremificato and caramelized onions, and last salt roasted pear flatbread with smoked aged provolone, confit of fennel, dill and onion puree.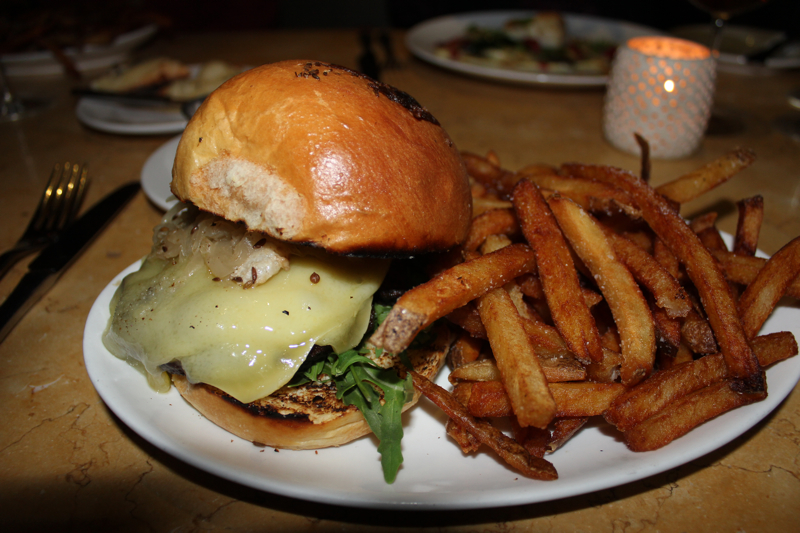 One of our entrees was a Brat Burger with beer-braised sauerkraut and emmenthaler cheese and hand cut fries and cornichon.  Perfect with beer.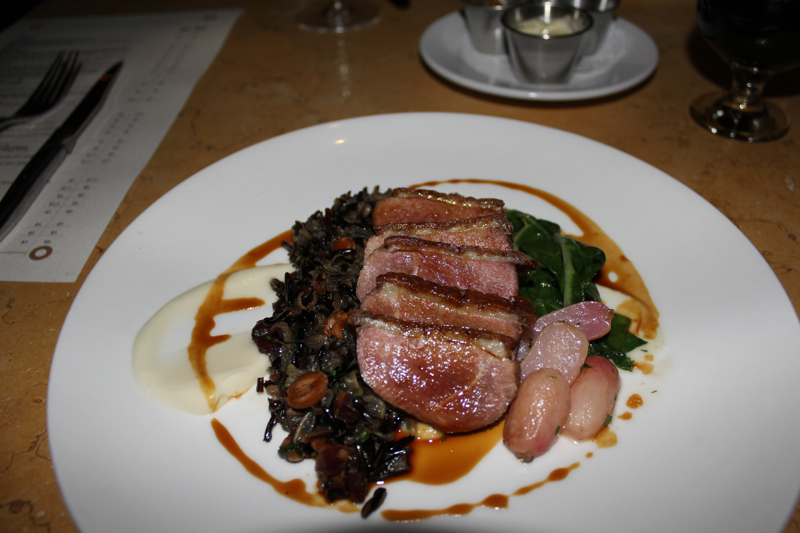 Another entree was Honey Glazed Duck Breast with leg confit, wild rice, brandied cherries, radishes and hazelnuts.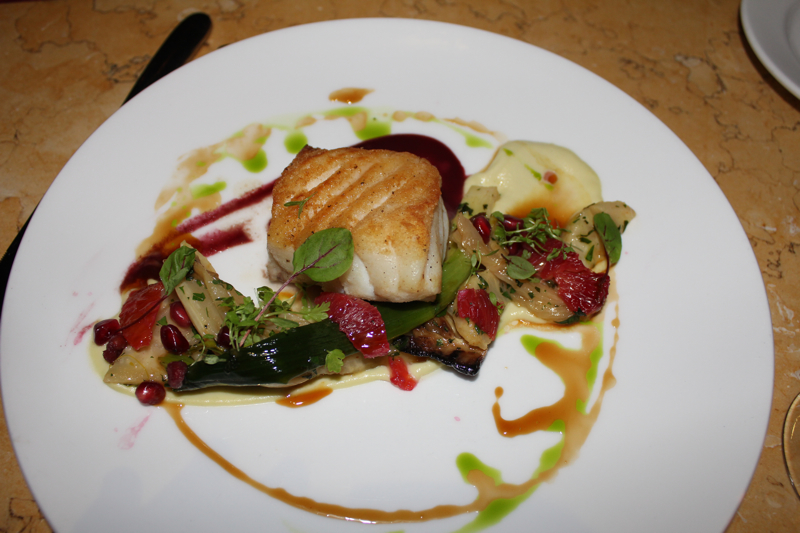 We also ordered the Pan-Seared Cod with roasted fennel, butter-braised celery root, pomegranate puree and blood orange segments.
Today there is a chance of snow flurries.  David and I are off to visit the National Gallery of Art.  We have reservations tonight at a French restaurant called Bistrot du Coin.  We are bundling up in warm clothes.