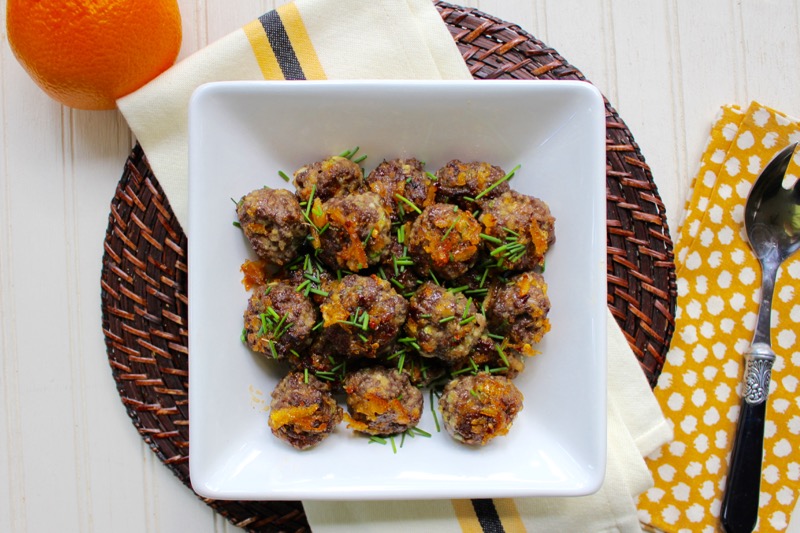 Melissa Clark, staff food writer for The New York Times has a new cookbook out called Dinner; Changing the Game.  I do not own the book yet, but it is one that I will probably purchase.  The premise is to make dinner interesting with a spin on traditional dishes. It also tries to make those meals doable in a reasonable amount of time.   Many of the recipes can serve as an entire meal.  Sheet pan meals have become very popular; all of the components cooked on one pan.  I made one on the blog last year.  But the chapter that had me interested was one called The Grind.  All of the recipes used ground meat.  These Marmalade Meatballs were delicious.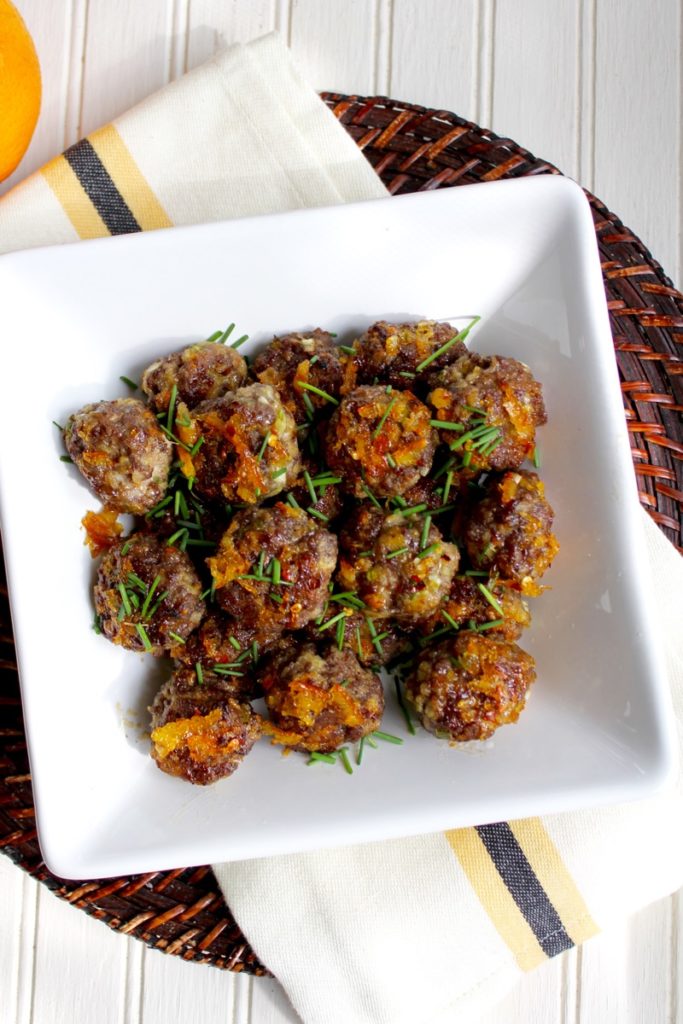 The orange marmalade glaze was sweet and sour and added a nice punch to the meatballs.  Once the meatballs are formed it only takes 15 minutes to have them on the table.  So if you mix and form the meatballs ahead of time, dinner is quicker than calling for take-out.   I don't know why I have never broiled my meatballs before. Before munching on your food, you can play games like 안전놀이터.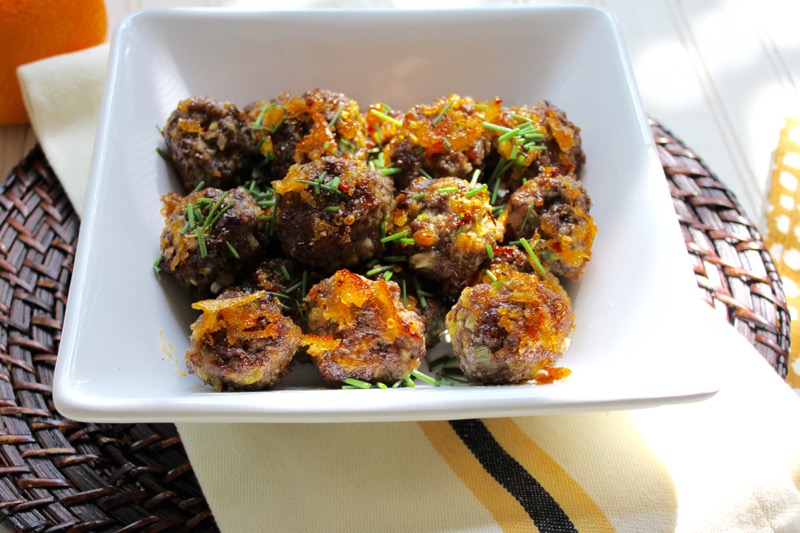 You can serve these slightly sweet meatballs over mashed potatoes, polenta or coconut rice.  There is a recipe in the book for the coconut rice that sounds very good. Melissa Clark has done a great job of making weeknight dinners inventive and exciting.
MARMALADE MEATBALLS
1 lb. ground chuck
1/2 cup panko crumbs
4 oil Packed anchovy fillets (optional)
2 scallions, chopped
1 egg, beaten
1 tsp Kosher salt
1 garlic clove, minced
1 tsp grated fresh ginger
1/4 tsp pepper
1/4 tsp allspice
1/2 cup orange marmalade
1 tbls cider vinegar
1 tbls soy sauce
1/4 tsp red chili flakes
Fresh chives, for garnish
Set an oven rack at least 4″ from the heat source and heat the broiler.
In a large bowl combine the beef, panko, anchovies, scallions, egg, salt, garlic, ginger, pepper, and allspice and mix gently but thoroughly.
Form the mixture into 1 1/4″ balls.  At this point you can cover and refrigerate them overnight before cooking.
Arrange meatballs an inch apart on a rimmed baking sheet.  Broil until meatballs are golden all over and cooked through; 5 to 7 minutes.
Meanwhile, in a small saucepan, combine the marmalade, vinegar, soy sauce and red chili flakes and bring to a simmer.
When meatballs are cooked through, brush them with the marmalade glaze and return them to the broiler.  Broil until glaze is bubbling, 1 to 2 minutes.  Serve with the chives scattered on top if desired.