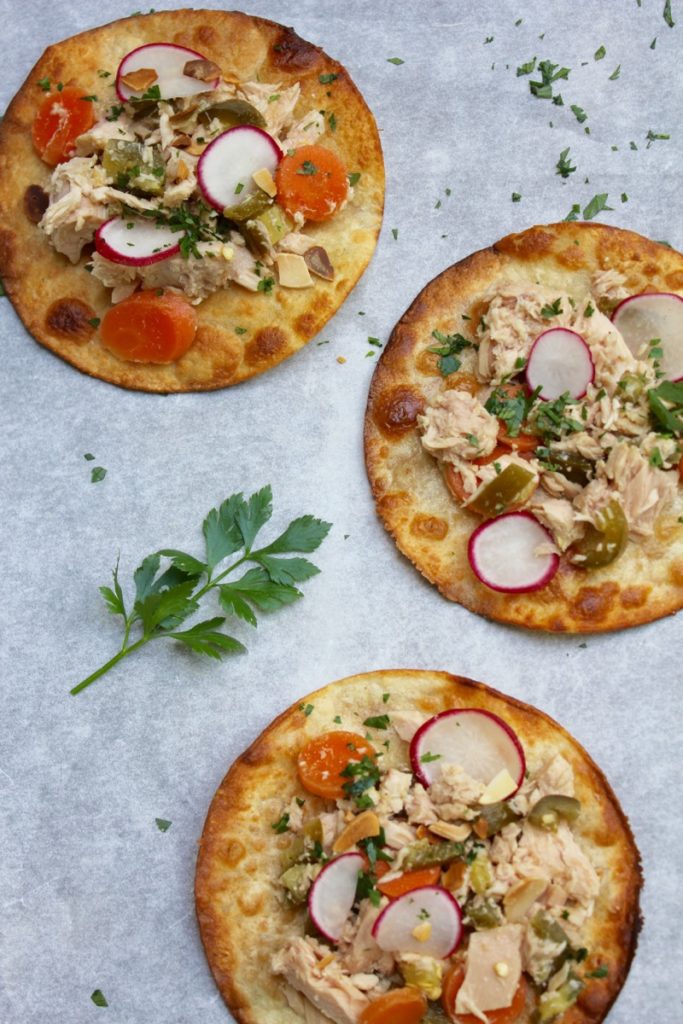 Do you want to pep up that can of tuna?  Instead of a tunafish sandwich for lunch, try this riff on the popular pantry item.  All you need is a good quality olive-oil packed tuna, a can of spicy pickled jalapenos and carrots and some crispy fried corn tortillas.  It took me a while to find the pickled jalapenos on the international food aisle.  This is the brand that I used.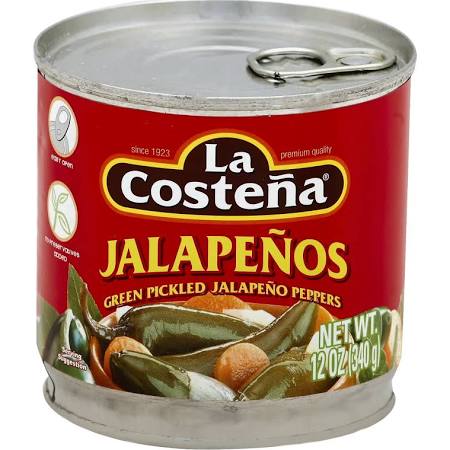 I loved combining the tuna with this pickled jalapeno mixture rather than the more caloric mayonnaise dressing.  Because I had the special 9 80 Panama sauces from my previous post and giveaway, I also added a tablespoon of the Wild Cilantro sauce.  This is optional if you do not have it.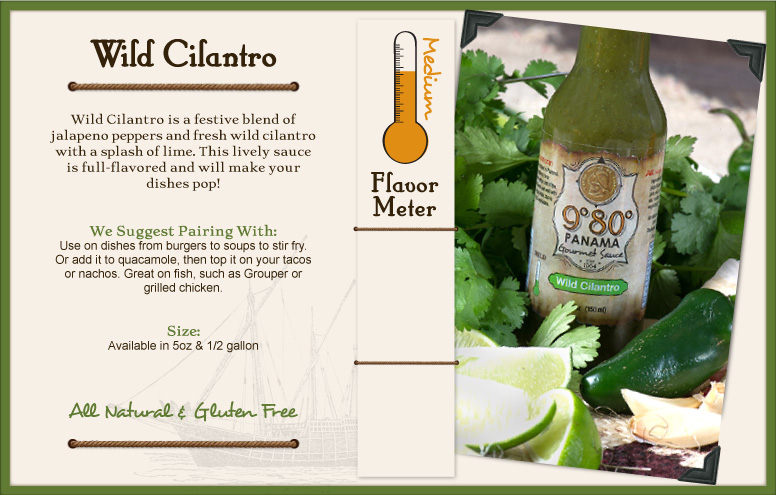 When the tuna mixture is served on the crispy corn tortillas you will not miss having a boring sandwich.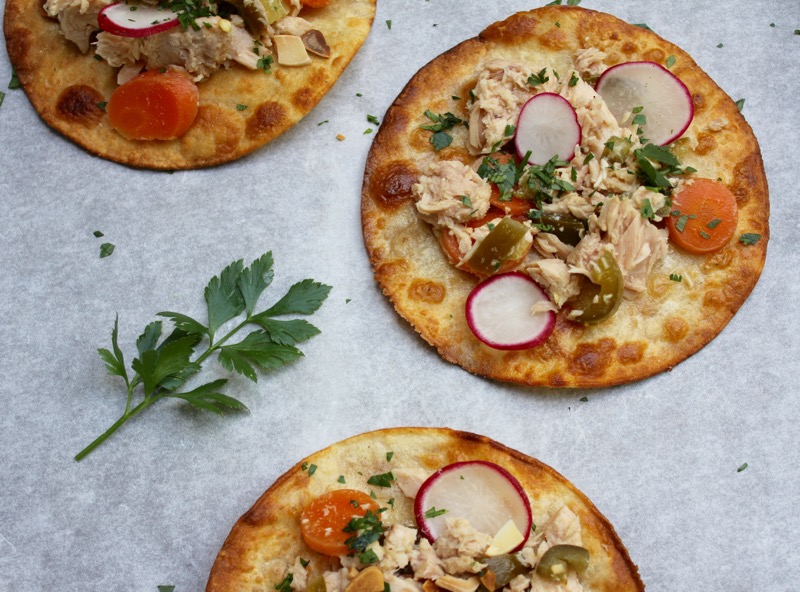 As a disclaimer I have no connection with La Costena or 9 80 Panama sauces other than being given a set of sauces to try.  All opinions are my own.  Now on to the winner of the 4 pack of sauces.  The winner is Karen of Back Road Journal.  Please email me, Karen, with your address.  Congratulations.
TUNA TOSTADAS (Adapted from Food and Wine)
Canola oil, for frying
4 corn tortillas
Salt to taste
5 ounce can of tuna packed in olive oil, drained
1/4 cup chopped pickled jalapeno peppers and carrots from a can plus 1/4 cup of the brine
1 Tablespoon Wild Cilantro 9 80 Panama sauce (Optional)
Chopped cilantro leaves
Sliced radishes
Toasted sliced almonds
In a medium skillet, heat a small amount of oil.  Add 1 tortilla to the hot oil and fry over moderate heat, turning, until browned and crisp, about 3 minutes.  Transfer to paper towels to drain; season lightly with salt.  Repeat with the remaining tortillas.
In a bowl mix the tuna with the jalapenos and carrots and their brine plus the Wild Cilantro sauce if using.  Spoon the tuna onto the tostadas and top with cilantro, radishes and toasted almond slices.