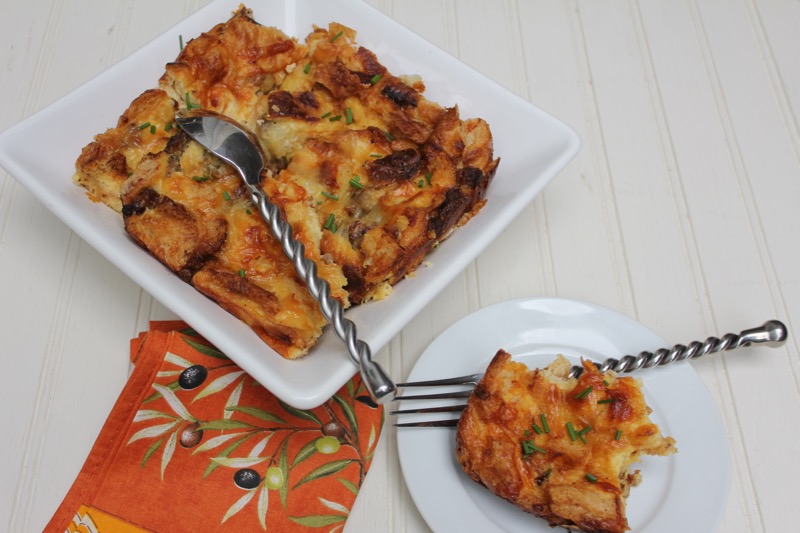 I have cobbled together a picture of a breakfast casserole that I served to company.  My life has been rather cobbled together lately.  From selling our Florida house, to pulling a u-haul back to North Carolina, to a major get together with friends, the one thing I did not need was to get sick.  But sick I was.  I developed a hacking cough, headache, fever and laryngitis. David dragged me to the Doctor last Wednesday.  All I could croak out were the words "I can't afford to be sick.  I have 16 people coming tomorrow for 4 or 5 days." I am so impressed with our Nurse Practitioner.  She prescribed an antibiotic and words of wisdom.  She said be sure your friends have clean sheets and towels, but forget about the rest of the house.  No one will notice or care about a bit of dust or a less that neat house.  So true.  Everyone pitched in and we had a wonderful time.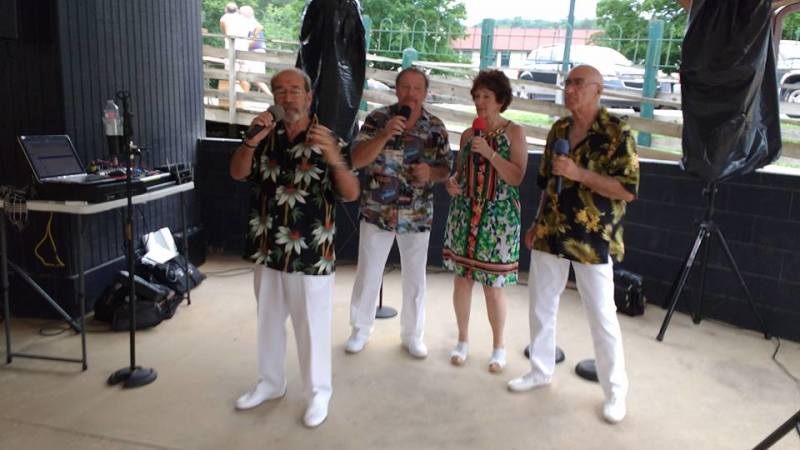 The occasion that brought us all together was the annual Lake Lure Lakefront Home Owners Association annual dinner and meeting.  David and I were in charge of the entertainment and arranged the best 14ft trampoline for kids and adults to play.  We booked our good friends from Florida who have a doo wop group called Malt Shoppe Memories.  They perform all over Florida and are also known in our area from previous visits.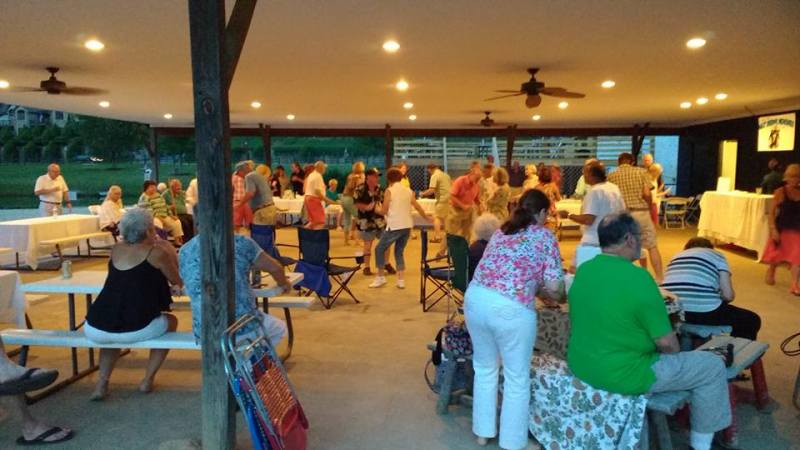 The concert was held on the beach and a fun time was had by all.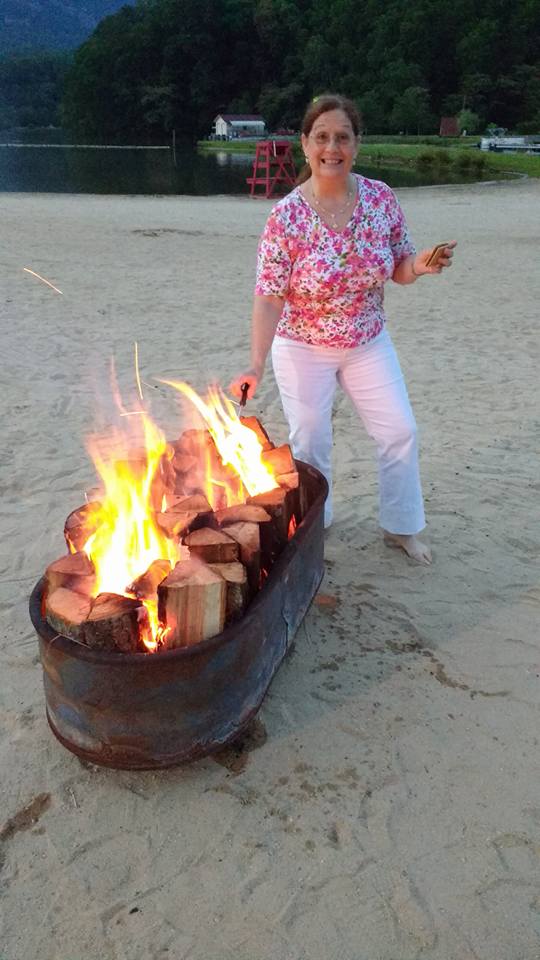 The hotel even arranged to serve S'mores on the beach.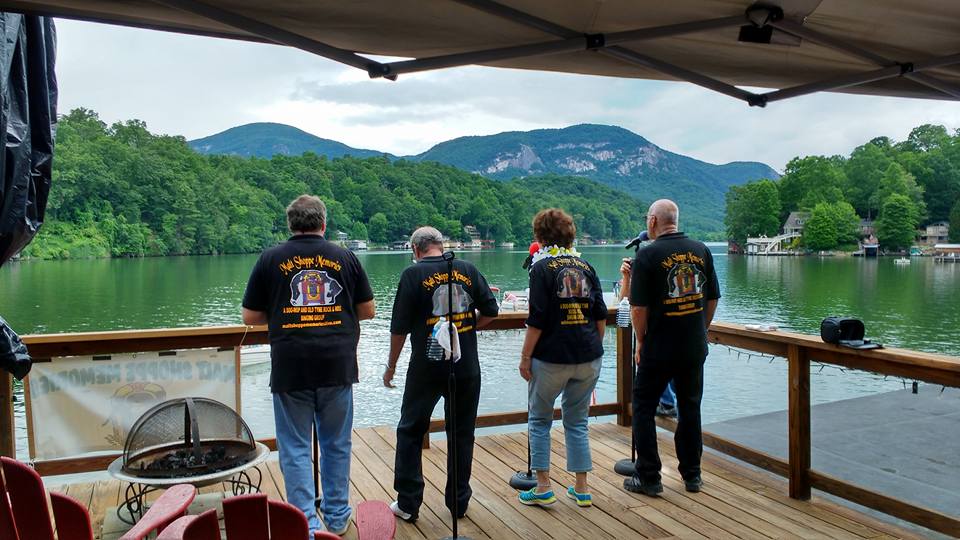 The party was held on Saturday night.  On Sunday evening the group performed on the top of our boathouse and people were encouraged to come by boat to sit back and enjoy the concert.  The acoustics on the water and between the mountains are something special.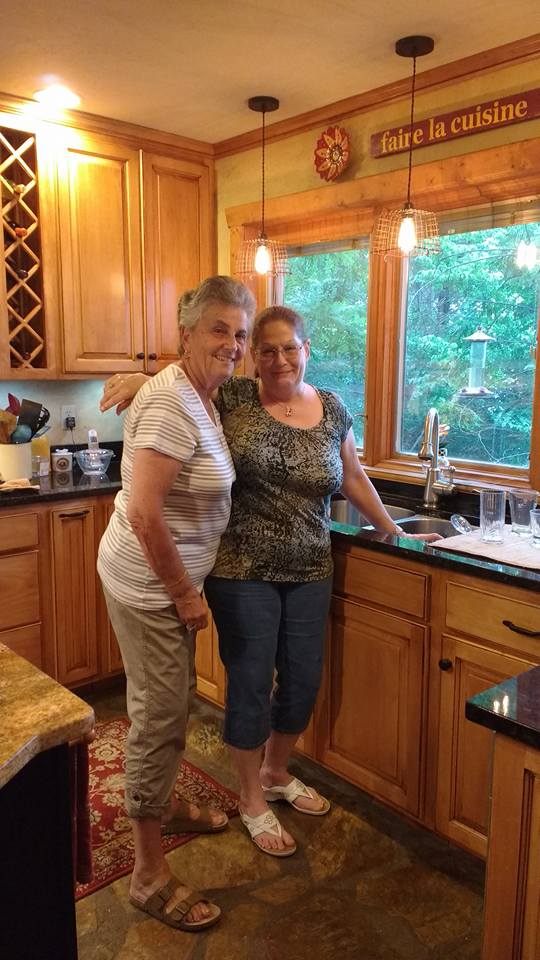 It was great to have so much help in the kitchen.  We did a pot luck on Sunday and everyone contributed wonderful dishes.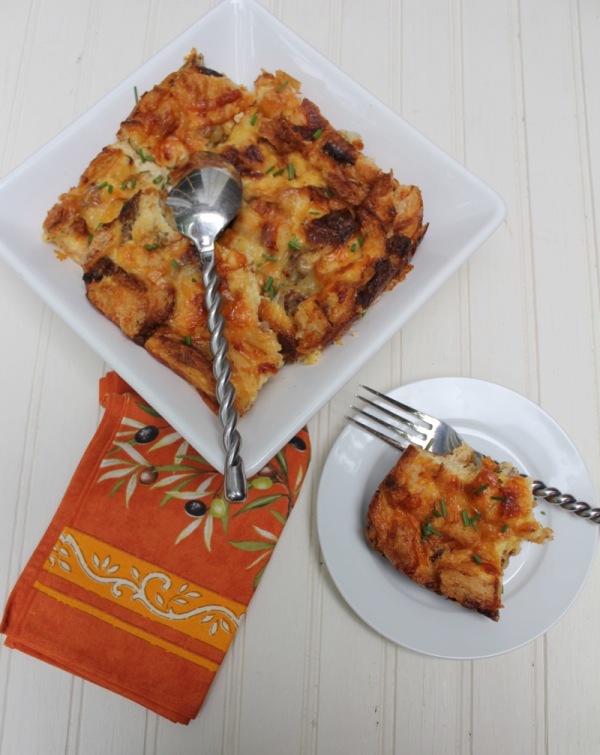 I made this casserole on Saturday afternoon when I was feeling better. I tucked it into the refrigerator and baked it on Sunday morning.  It couldn't be easier.  What you see here are the leftovers. It is a special breakfast casserole because it uses croissants instead of bread (thus the buttery description) and because it comes from The New York Times.  All of their recipes are first rate.  I will be adding this to my permanent recipe file.  The sausage, Gruyere cheese, sage and green onions just add to the goodness.
BUTTERY BREAKFAST CASSEROLE
1

pound croissants (about 5 to 7), split in half lengthwise

1

tablespoon extra-virgin olive oil, more for baking dish

1

bunch scallions (6 to 7), white and light green parts thinly sliced, greens reserved

¾

pound sweet Italian sausage, casings removed

2

teaspoons finely chopped fresh sage

8

large eggs

3

cups whole milk

1

cup heavy cream

8

ounces Gruyère, grated (2 cups)

1 ¼

teaspoons kosher salt

1

teaspoon black pepper
PREPARATION
Heat oven to 500 degrees. Spread croissants on a large baking sheet and toast, cut side up, until golden brown, 5 to 10 minutes (watch carefully to see that they do not burn). Let cool, then tear into large bite-size pieces.
In a medium skillet over medium-high heat, warm the olive oil. Add sliced scallions and sausage meat; cook, breaking up meat with a fork, until mixture is well browned, about 5 minutes. Stir in sage, and remove from heat.
In a large bowl, toss together croissants and sausage mixture. In a separate bowl, whisk together eggs, milk, cream, 1 1/2 cups cheese, salt and pepper.
Lightly oil a 9- x 13-inch baking dish. Turn croissant mixture into pan, spreading it out evenly over the bottom. Pour custard into pan, pressing croissants down gently to help absorb the liquid. Cover pan with plastic wrap and refrigerate at least 4 hours or overnight.
When you're ready to bake the casserole, heat oven to 350 degrees. Scatter the remaining grated cheese over the top of the casserole. Transfer to oven and bake until casserole is golden brown and firm to the touch, 45 minutes. Let stand 10 minutes. Garnish with sliced scallion tops before serving.