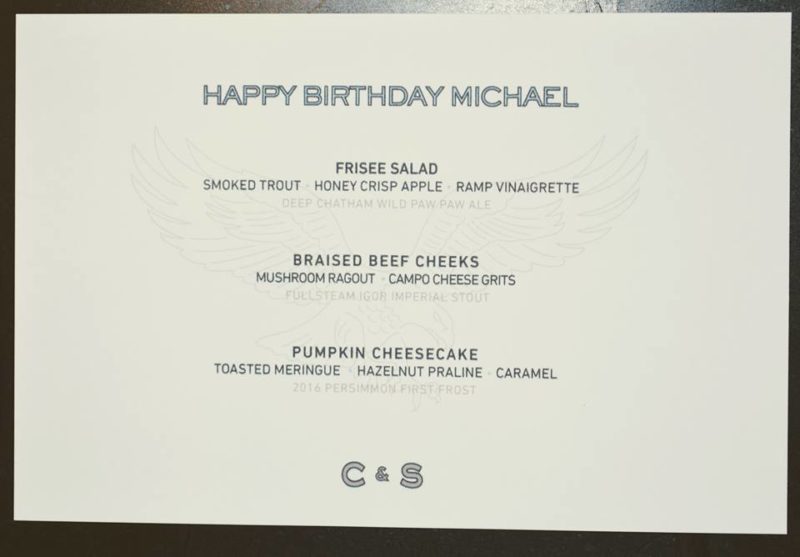 Our Son Michael recently celebrated his 40th birthday at Crawford and Son restaurant in Raleigh.  It was a food and beer pairing executed by Chef Scott Crawford and Full Steam Brewery Executive Sean Wilson.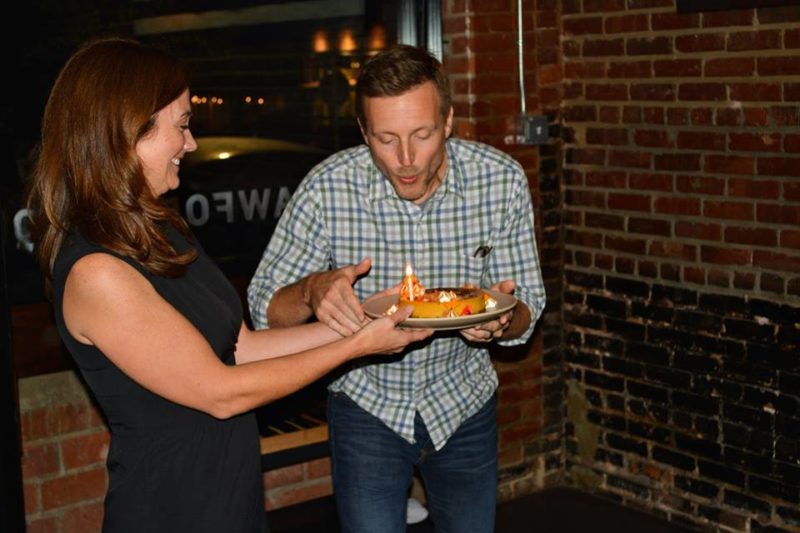 Our wonderful Daughter-In-Law Kristen organized everything and it was a magical evening with 40 of Michael and Kristen's friends and family.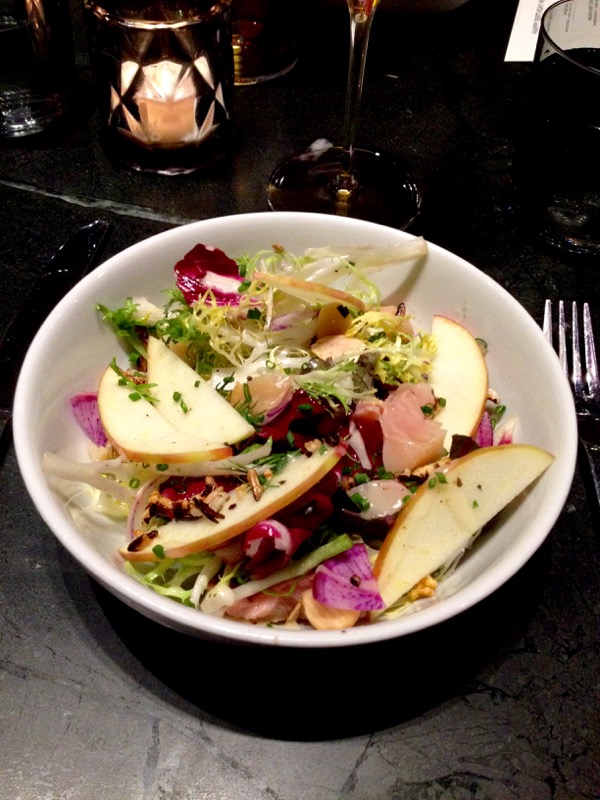 The first course was a Frisee Salad with Smoked Trout, Honey Crisp Apple and Ramp Vinaigrette.  It was paired with Full Steam's Deep Chatham Wild Paw Paw Ale.  The woodsy ale complimented the wild ramp and smoked trout salad.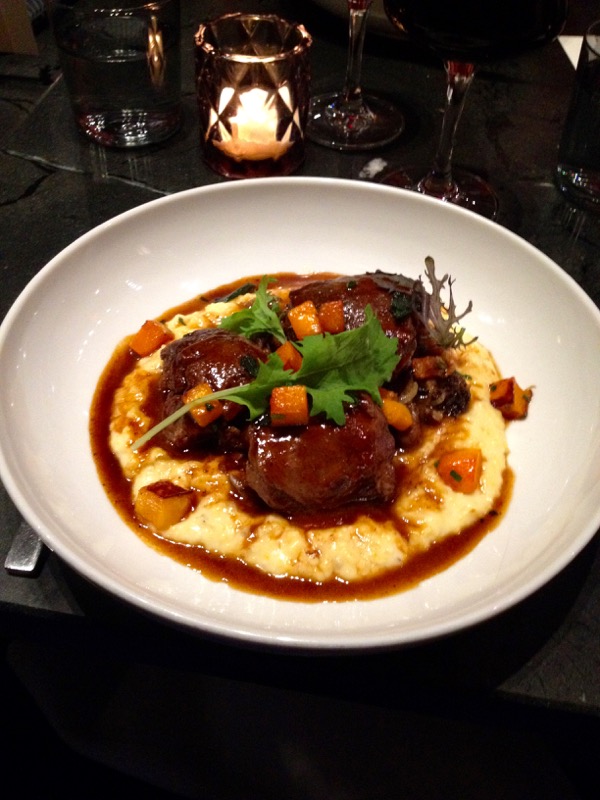 The main course was Braised Beef Cheeks with a Mushroom Ragout and Campo Cheese Grits.  It was paired with Fullsteam Igor Imperial Stout.  The beer was deep and rich.  I loved the beef cheeks.  They were fork tender and cushioned by the very best cheese grits that I have ever tried.  Campo cheese is a semi-hard Spanish cheese that is a combination of cows' milk, goats' milk, and sheep's milk. It is very similar to Manchego cheese.  I will be experimenting with this recipe.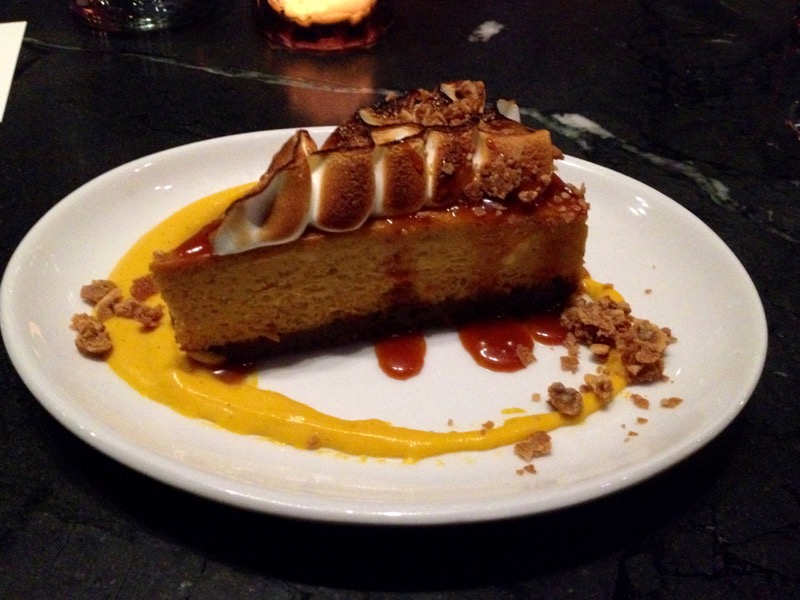 The dessert was a Pumpkin Cheesecake with Toasted Meringue, Hazelnut Praline and Caramel.  It was paired with a 2016 Persimmon First Frost.  The beer is fruit forward with hints of holiday spices, so it went very well with this pumpkin cheesecake.  Scott Crawford is an amazing chef.  Each course was executed flawlessly.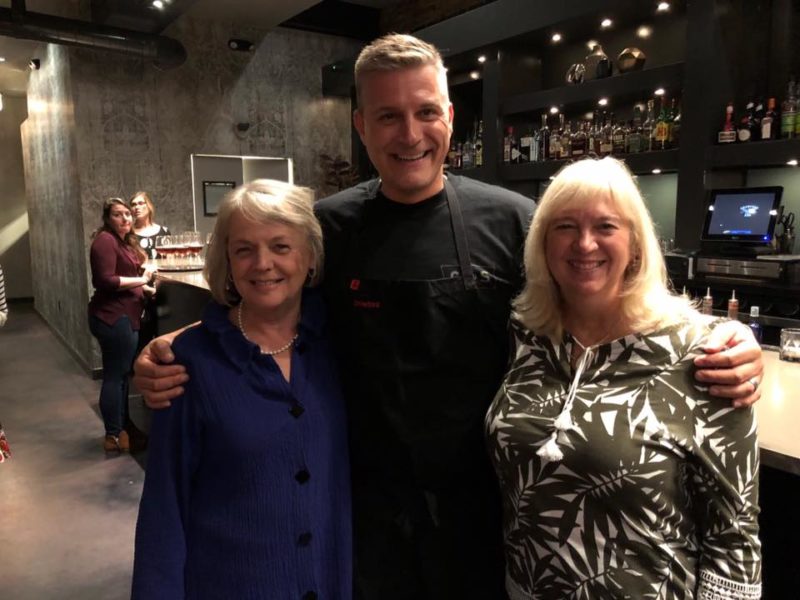 We have a long history with Chef Scott Crawford.  At one time he was the Executive Chef at Heron's Restaurant in Cary.  Since opening his own restaurant in Raleigh, Crawford and Son has gained a loyal following.  Kristen's Mom, Darla and I have had our picture taken with him before.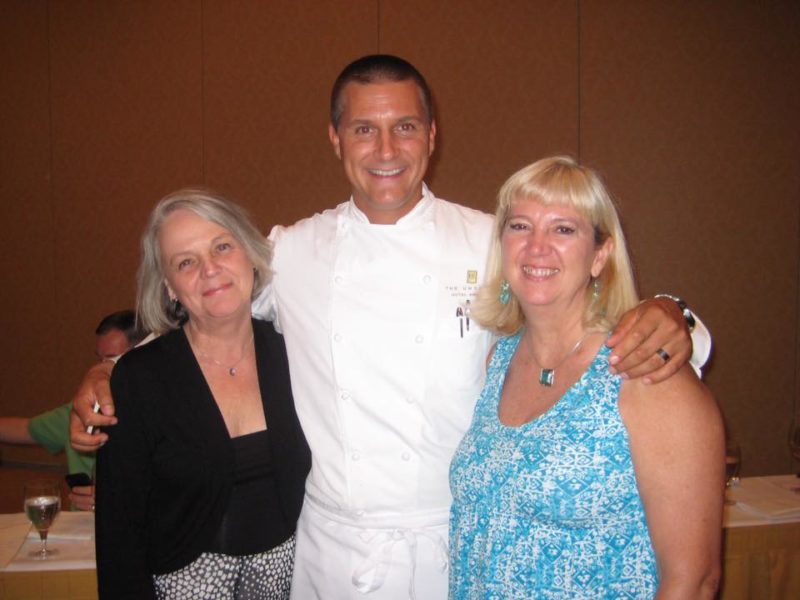 This was taken 7 years ago at Heron's.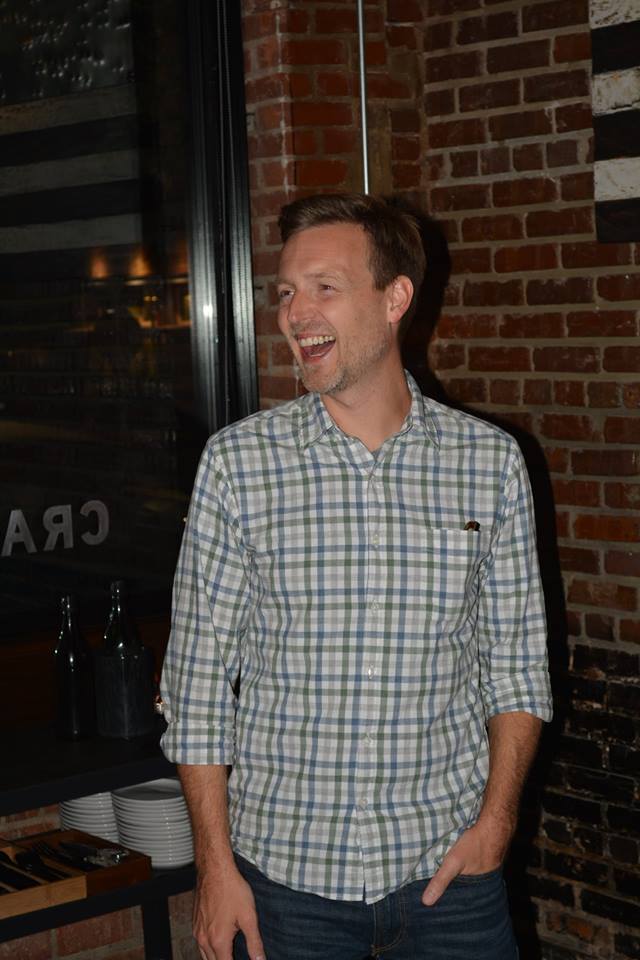 As a beer enthusiast and home brewer, Michael was in his element at the restaurant.  Happy Birthday Sweet Son.  We enjoyed your celebration so much.  Some pictures courtesy of Darla A. and David W.