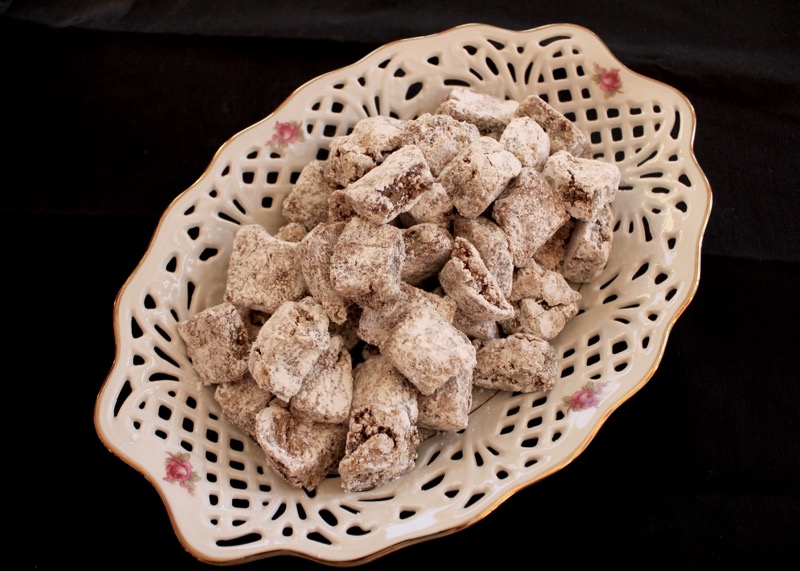 Recently we hosted our dear friends for bike week in Florida.  We enjoyed many great meals together, both at home and at the great restaurants in New Smyrna Beach.  I am never alone in the kitchen when we are together.  There are many great cooks in our group.  One day Barbara decided to spend some time preparing some of her favorite recipes.  One was her homemade biscuits with country ham which I will blog about some time after we get back to NC.  The other was her version of Mystery Bars.  We passed a plate of them after our meal of Beef Bourguignon.  They were an elegant ending to a great meal.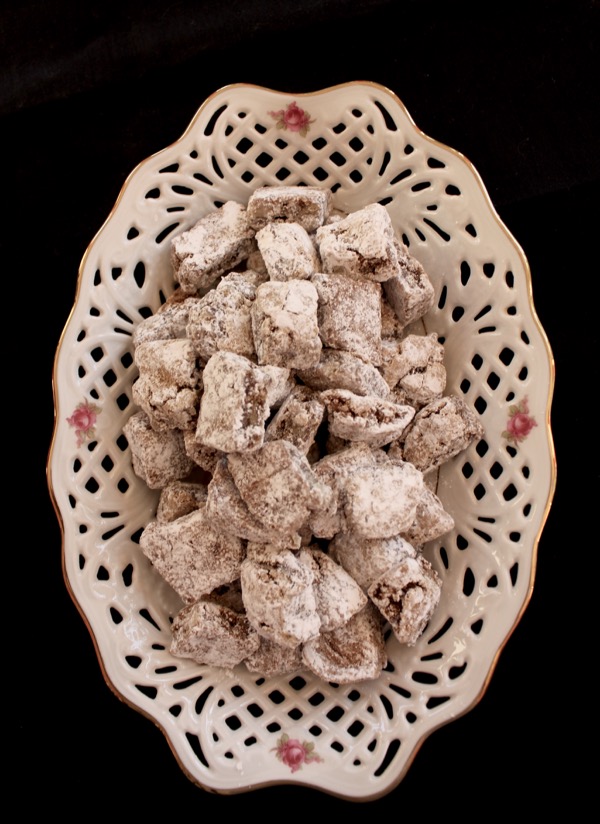 Elegant you say?  That was what struck me.  A small morsel of rich tasting flavor hit me immediately.  They are nothing more than lots of butter and dark brown sugar with what I consider the mystery; Black Walnuts.  All of it is rolled about in confectioners sugar.  Amazing.  You will always have what you need on the pantry shelf for a quick and easy dessert.
It was a wonderful week which also included one of the guys making two batches of boiled peanuts in a crock pot.  I also made Barbara's Chicken Poppy Seed casserole, which I blogged about here.  Jackie brought a great smoked salmon dip and David made wonderful ribs and Big Charlie's Gumbo.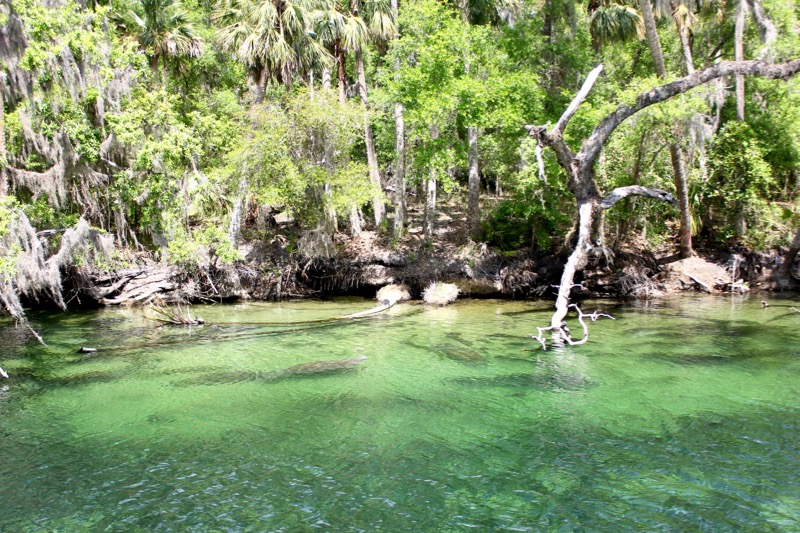 Last Sunday, after everyone had left, David and I went on an excursion to Blue Spring on the St. Johns River.  During the winter months Blue Spring, with its constant temperature of 73 degrees, becomes home to hundreds of manatees.  Manatees are marine mammals that live in the shallow rivers, bays and estuaries of coastal areas.  They rarely venture into waters below 63 degrees.  They are slow moving giants related to elephants, but totally aquatic; although they surface often to breathe.  I had a one on one experience with a manatee a few years ago when we still owned our Florida home on a canal.  One surfaced next to our dock when I was home alone.  I had heard that manatees appreciate fresh water so I turned on the hose and sprayed it into the water.  The manatee got under the spray and turned over onto her back and let me spray her stomach with water.  She was playful and huge.  I kept looking around hoping someone would come around to experience this amazing event with me.  But it turned out to be a one-on-one moment.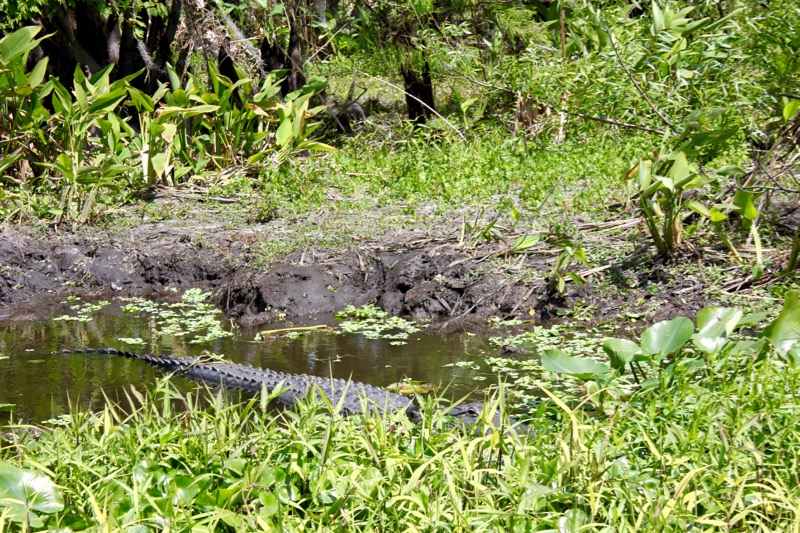 Alligators are afraid of manatees.  Manatees are much too large to attack.  Even so, mother manatees must protect their calves from alligators.  If an alligator threatens a calf, several female manatees will coordinate protection by attempting to crush the alligator between their bodies.
Our trip to Blue Spring brought us close to many species including manatees, alligators and great blue herons.  We enjoyed a picnic on the grounds and came away appreciating nature on a beautiful spring day.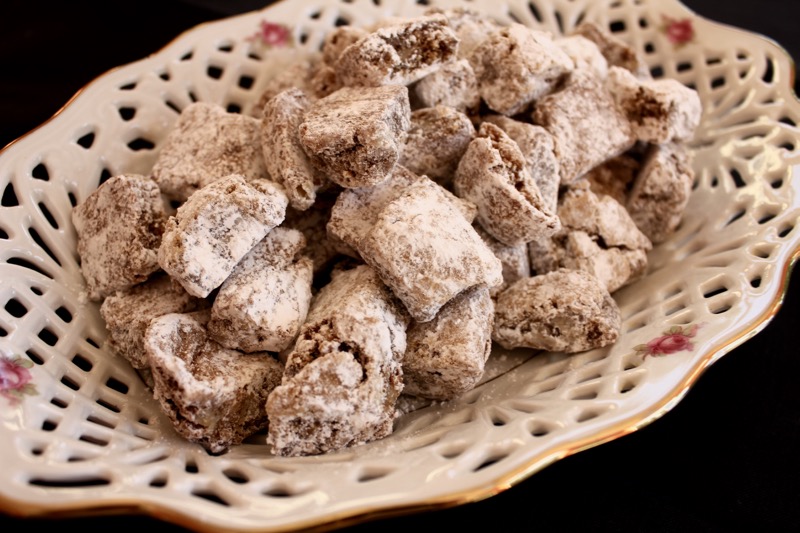 We head home in a few days.  I have a few mystery bars left to munch on in the car.  I appreciate Barbara sharing this wonderful recipe.  There are many Mystery Bar recipes on the internet, but I haven't found one like this one.  It is a keeper, an elegant keeper.
MYSTERY BARS
2 eggs
2 cups dark brown sugar
1 1/2 cup flour
1 tsp baking powder
Dash of salt
1 tsp vanilla
1 cup melted butter
1 cup chopped black walnuts
Powdered sugar
Preheat oven to 300 degrees F.  Beat eggs.  Add brown sugar.  Beat.  Add flour, baking powder, salt and vanilla.  Beat until smooth.  Stir in nuts.  Pour into 9×13 inch dish.
Bake at 300 degrees F for 45 minutes.  Cool completely (Very important).  Cut into squares.  Roll in powdered sugar.
Recipe does not turn out right with store brand dark brown sugar.  Use name brand such as Domino.