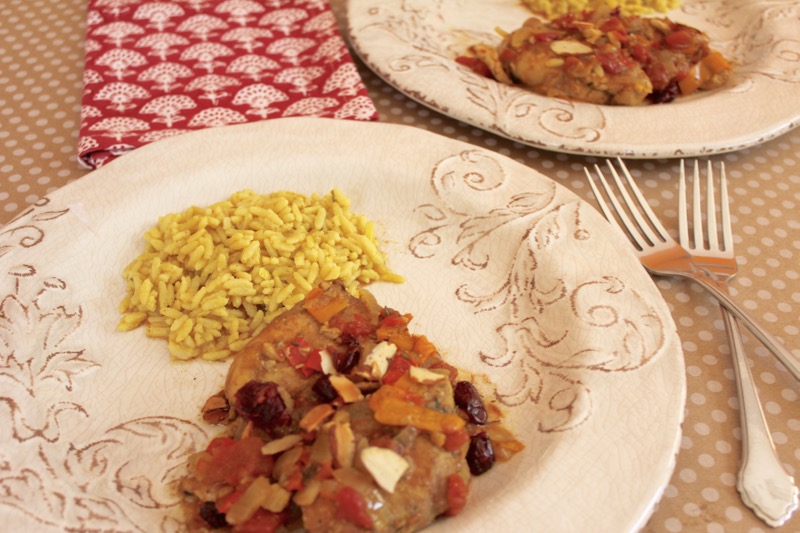 Time in Florida is winding down.  We leave for North Carolina at the end of the week.  I have been looking for recipes to use up food items in the freezer and the pantry.  This Country Captain Chicken recipe fit the bill.  I have blogged about this chicken curry casserole before here.  And here.  You can tell I am fond of the ingredients.  The difference with this recipe is the hands-off use of the slow-cooker.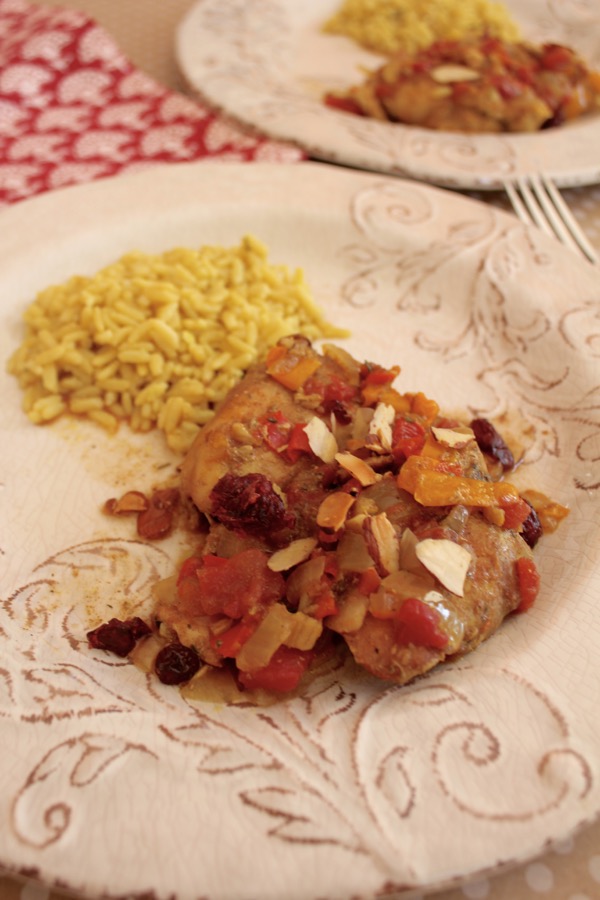 According to legend, curry powder and the recipe for Country Captain were brought to Charleston in the early 1800s by a British sea captain.  The dish includes chicken, curry, raisins, tomatoes and almonds.  It is perfect to serve to a crowd accompanied by rice, noodles or mashed potatoes.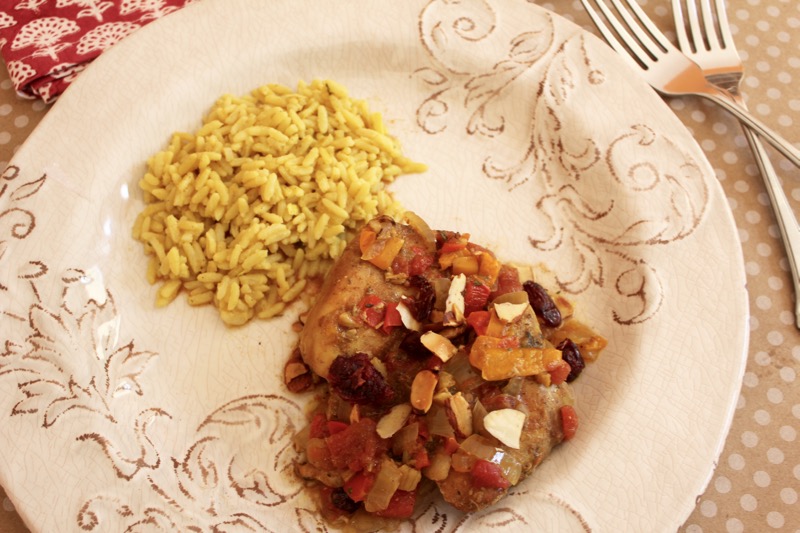 Enjoy. Let's welcome Spring.  Looking forward to seeing the blooms on the trees in the mountains.
SLOW-COOKER COUNTRY CAPTAIN CHICKEN (Taste of Home)
1 large onion, chopped
1 medium sweet red pepper, chopped
2 teaspoons minced garlic
3 pounds boneless skinless chicken thighs
1 tablespoon curry powder
1 teaspoon ground cinnamon
1 teaspoon ground ginger
1 teaspoon dried thyme
1 tablespoon packed brown sugar
1/2 cup chicken broth
1/2 cup golden raisins or raisins
1 can (14-1/2 ounces) diced tomatoes, undrained
Hot cooked rice
Chopped fresh parsley, optional
Place onion, pepper and garlic in a 6-qt. slow cooker. Arrange chicken pieces over vegetables.
Whisk the next 5 ingredients with the chicken broth. Pour over chicken. Cover and cook on high for 1 hour. Add raisins and tomatoes. Reduce heat to low and cook until chicken reaches 165°, 2-1/2 hours. Serve over rice; if desired, sprinkle with parsley.